Arai Launch Jonathan Rea Gold Edition Helmet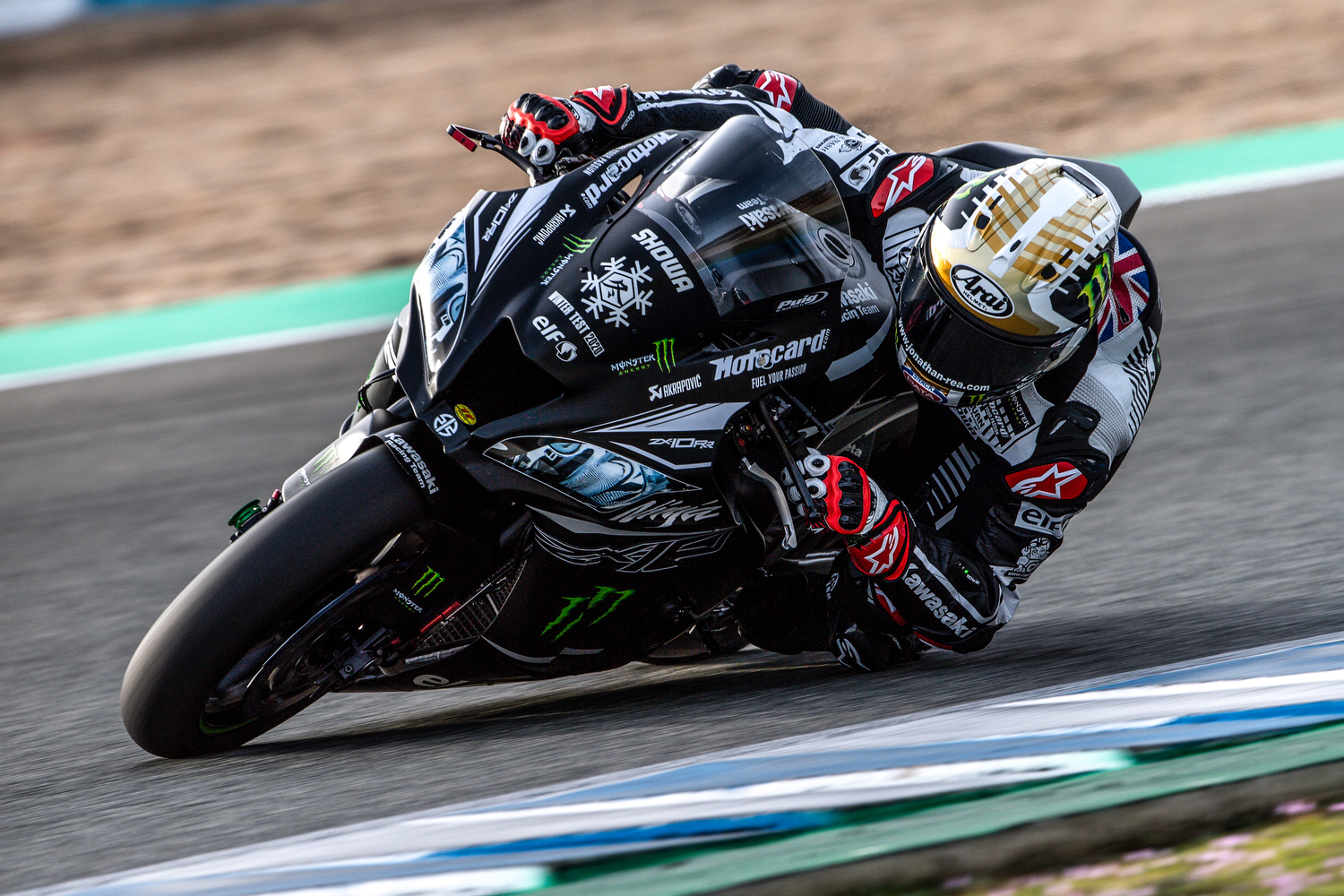 In 2019 Jonathan Rea clinched his fifth consecutive FIM Superbike World Championship title at round 11 of the series in Magny Cours, France. As part of the celebration his long-time helmet supplier Arai made a special gold edition in honour of his achievement.  For 2020 the renowned helmet designer Aldo Drudi, who designed Jonathan's current helmet, has prepared a golden edition of his iconic design. Claiming five consecutive titles is no small feat, and to emphasize this achievement, there is a "5 in a row" star in the style of the famous Hollywood Walk of Fame featuring a big number 5 on the back of the helmet.
On this special occasion, to honour his achievements, Arai are proud to introduce a replica of his 2019 champions helmet on the ARAI RX-7V. The replica of this stylish gold design will also feature the "5 in a row" star on the back. This is a unique occassion for both Jonathan and Arai as it is the first time a replica of a champions helmet has been made available to the public.
Jonathan will retain his regular helmet design for the 2020 WorldSBK campaign but will use the gold design on several occassions throughout the year, such as testing and other special events, starting with the recent test at Jerez in Januray 2020.
Jonathan Rea: "I have been with Arai for so many years and I have had some major crashes in my racing career but my Arai helmet always kept me safe. I'm so happy how it turned out and it's looks great on the bike. Thanks to Arai for making it happen and I hope my fans will love it."