Final Action Of 2019 For Rea In Jerez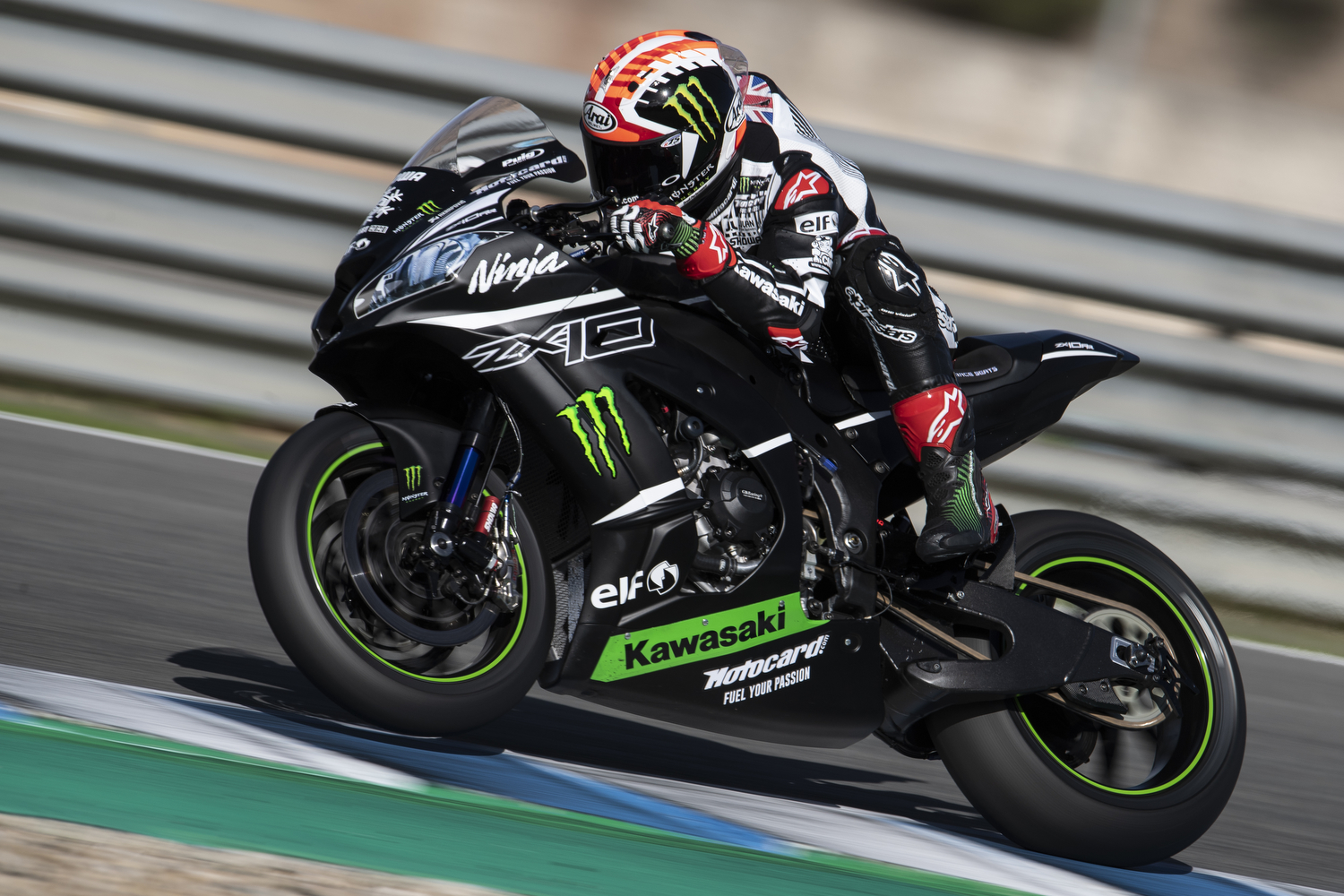 Jonathan Rea ended the 2019 WorldSBK year today with the final day of a two-day test at Circuito de Jerez in Andalucia, Spain.  The five time World Champion ended up the fastest rider of all after setting the best lap of 1m 38.397, using a qualifying tyre in the last few laps of the final day.
 
Rea also concluded the work he and the team had been carrying out on machine set-up to take into the tests in Spain in late January next year, and then into the 2020 WorldSBK season itself.
 
Almost all of KRT's rivals were also present at Jerez, providing a good measure of where the overall Kawasaki effort stands in the ambition to retain championship titles in 2020.
 
Jonathan Rea, stated: "Overall it was pretty good. I had good motivation for this test. Normally at the end of a busy season it is easy to get lost but we focused on quality rather than quantity. We did a lot of back-to-back testing of things we had ideas to try out during the year. Then we tested some new items and new ideas. The biggest thing was in my riding position on the bike and getting used to the rear brake lever on the handlebar, plus some different engine braking. Aside from that Pirelli brought some different tyres. At the end we could do a time attack with a qualifying tyre and that put us right there. It was hard at the end doing that, because a couple of hours before the session finished there was oil all over Turn One. The track was compromised a bit but I still feel that we did a really good job at this test, both with our outright pace and also consistency. We are where we should be and I am really happy to sign off on an incredible 2019."