Final Qatar WorldSBK Race Cancellation Denies Rea The Opportunity For A Further Race Win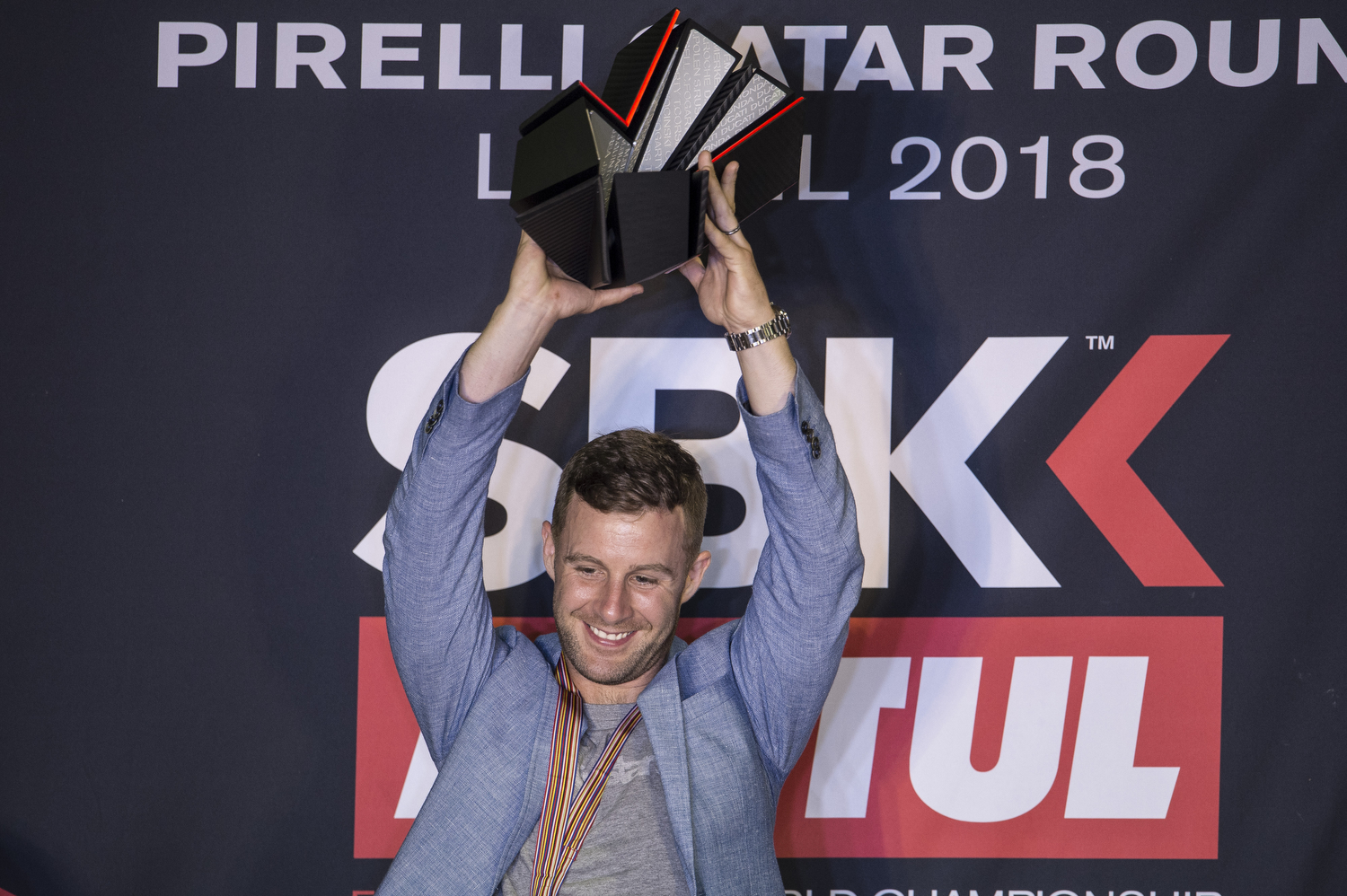 The 2018 WorldSBK championship ended in highly unusual fashion tonight after a partially wet track surface caused the second race of the series finale in Losail to be cancelled, preventing Jonathan Rea from going for one last win. 
After a vicious sandstorm and then a remarkably long and violent thunderstorm all around the Losail International Circuit earlier today, the start of track action was delayed more than once, to allow for additional track cleaning. 
Following the warm-up sessions for the WorldSBK and WorldSSP, and a shortened WorldSSP race Race Direction decided to cancel the second WorldSBK race, as some parts of the circuit - especially in some key braking areas and the apex of Turn 15 - were deemed just too wet. 
  
Despite not having a final race to compete in for a last win that would have given him a stand alone record of most wins in a season, Rea's victory on Friday evening made it 17 wins this year, equalling the existing record set by Doug Polen. 
Rea won his unique fourth consecutive WorldSBK title with five races to go this season, and has scored the greatest number of career wins in the class at71. His Friday win at Losail was his 56th for Kawasaki; the most any rider has scored for one manufacturer. Rea was unable to shoot for his own highest points tally of 556 points, which he set last year, but he reached an impressive total of 545 points in 25 races in 2018. 
Jonathan Rea, stated: "It was a difficult situation today. From one side it is frustrating not be able to finish the season when you are geared up to race but on the other side conditions are really difficult out there, especially at Turn 15. It did not seem like it was draining at all and every time they tried to clean the track, water was coming up from the gravel bed. It was frustrating for the fans alsoafter today's weather, because they are not getting a Superbike race tonight. But safety is paramount. We can look back at our season and be really proud of our efforts. Because this race was cancelled today we also finished our season with a race win from yesterday."