Final Round Approaches For Jonathan Rea In Qatar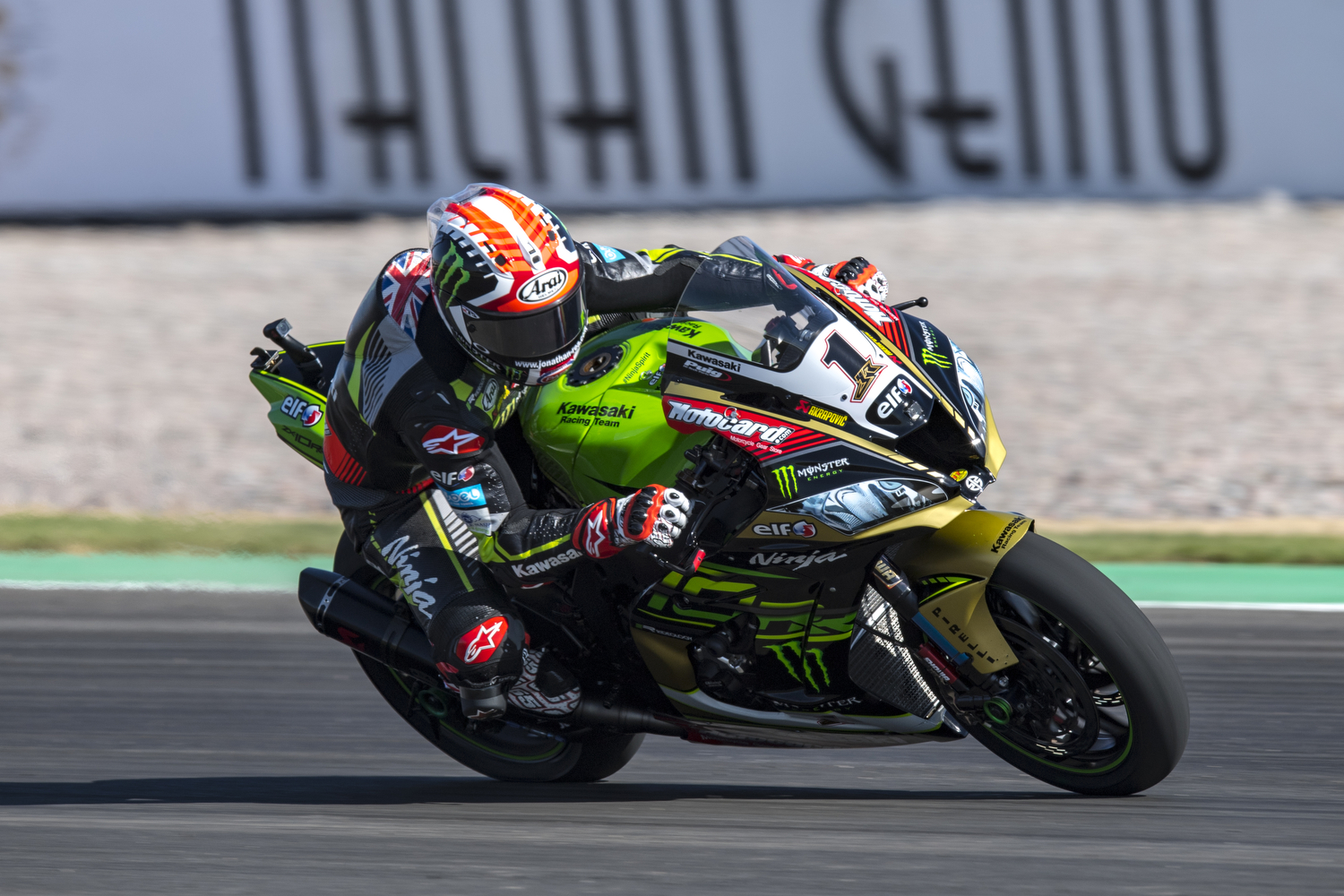 The 13th and final round of the 2018 FIM Superbike World Championship season will see recently-crowned champion Jonathan Rea take part in the only WorldSBK weekend to be held under floodlights, at the ever-impressive Losail International circuit in Qatar, between the 25thand the 27thof October.
Having already won 16 races on his way to an unprecedented fourth successive championship in 2018, Rea now needs just one more victory to equal the record for the most wins scored in a single season, set by American Doug Polen in 1991. Two more wins would put him out on his own, and set yet another new record.
Jonathan's own personal ambition at this late stage of another successful season is to exceed the 556 points he scored in 2017. As it stands he has 520 points already and two more wins would take him to a total of 570.
Earlier this year Rea matched, and then exceeded, the record of all-time WorldSBK race wins. He now has 70 in all. At the previous round, at the brand-new circuit of San Juan Villicum in Argentina, Rea took his fifth successive double win; another feat no rider had managed before.
As well as being the only WorldSBK venue to feature floodlit races; the Losail International Circuit is the only one with races that take place on Fridays and Saturdays - rather than the more usual Saturdays and Sundays. Hence the Losail WorldSBK weekend, and the entire competitive season, will conclude after race two at Losail on Saturday the 27thof October, 
Jonathan Rea, stated: "The last round is coming and I am very excited about it because it is one of my favourite circuits – favourite events, to be honest. The evening event features a more laid back approach from everyone. It is a round I look forward to taking my family to because during the day we get to spend a little bit of time beside the pool, before going out to do the job. Losail is a great track, very flowing and it should suit the nature of our bike. Argentina was an amazing weekend but also very tough because I got really sick and took a few days to get over that. I have been out on my KX450 motocross bike since then and I am feeling pretty good now. After an incredible season I want to try to finish it off on a real high and have a few weeks of downtime before we start winter testing. Before any of that, it is very important to do a great job in Qatar. Like the previous races we go there with the aim to try to win."