Jonathan Rea is Belfast Telegraph Sports Star of the Year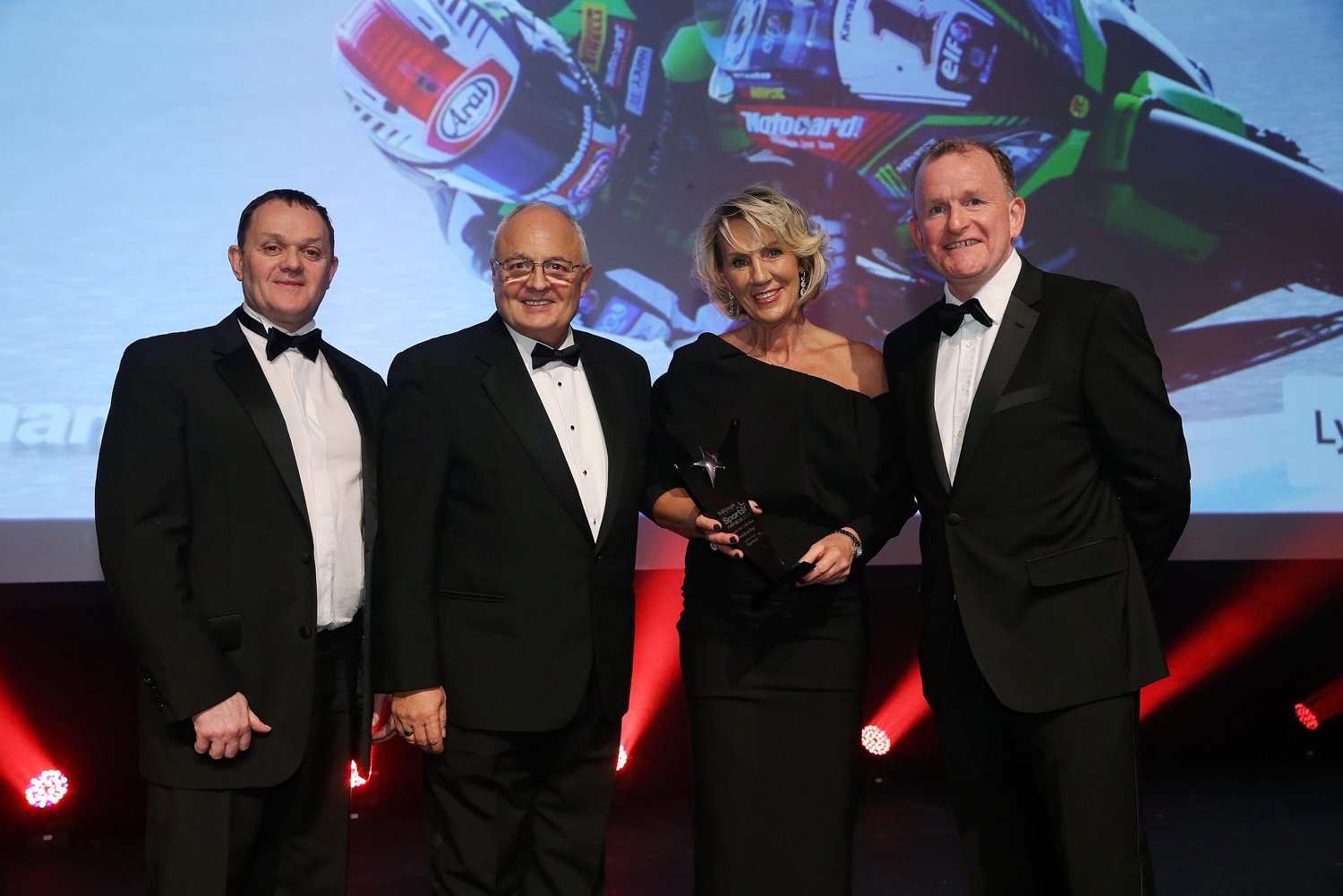 Jonathan Rea received further recognition of his achievements in 2017 by winning the Belfast Telegraph Sports Star of the Year award at the annual ceremony held this year at Belfast Waterfront Hall.
Rea won the award ahead of the other nominated Northern Irish sporting stars Ryan Burnett (boxing), Steven Davis (football), Rory Best (rugby) and para-athletes Jason Smyth and Michael McKillop.
The event took place last Sunday whilst Jonathan was in Portimao testing with the Kawasaki Racing Team ahead of the 2018 season.  However, before heading to Portugal he was congratulated on the award from Richard McClean MD Belfast Telegraph and presenter for the night Claire McCollum.   On the evening itself it was left to Jonathan's mum Claire to have the honour of receiving the award in his absence.
Jonathan continued his excellent winter form during testing in Portugal by posting the fastest times over the two-day test.  This week he has continued his physical training in the Barcelona region, ahead of the official Kawasaki Racing Team presentation on the 8th February.
After the Team presentation focus will turn to the first round of the 2018 championship on 24th and 25th February.
Jonathan stated:  "I'm really happy and I want to thank the Belfast Telegraph and everyone who voted for me to give me this Sports Star of the Year Award.  It really means a lot and I'm really sorry I couldn't be there on the night to accept the award but I was so happy that my mum was there to pick up the trophy on my behalf.  I needed to be in Portimao testing for the 2018 season but I'm incredibly humbled by all the support I have and hopefully I can achieve a fourth World Superbike title."
Images: ©Press Eye