Jonathan Rea Extends Winning Streak With Race One Victory In Qatar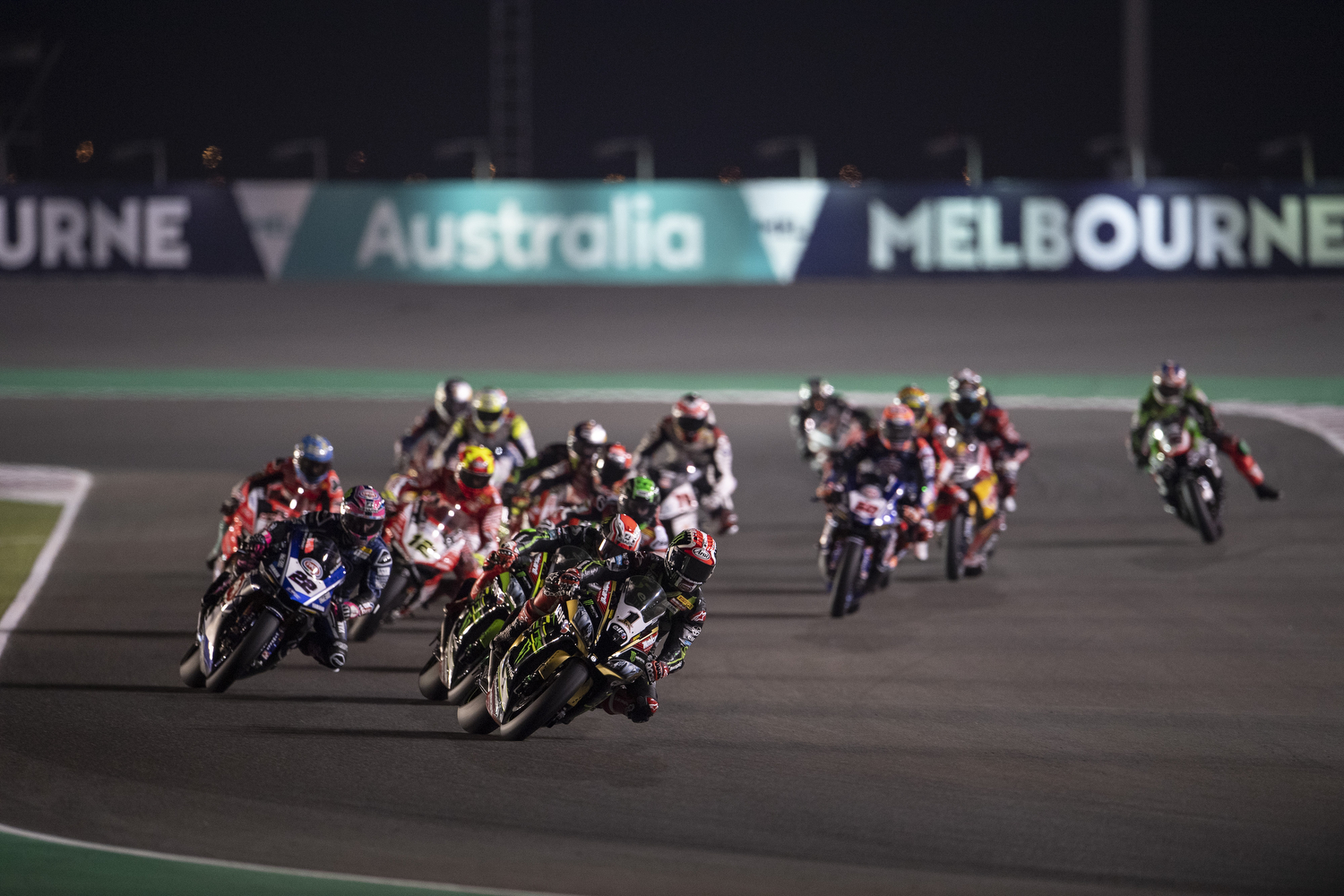 Jonathan Rea won today's opening race under the floodlights at Losail in round 13 of the 2018 FIM Superbike World Championship.  Rea's current winning streak has now stretched to 11thconsecutive victories this season and he has now equalled the existing record of 17 wins in a single season.  
Starting from second on the grid, Jonathan shot into the lead in the first corner and quickly set his rhythm at the head of the field.  Despite using up some of his front tyre life in his push to the front, Rea was able to keep his pace and composure to the end to record his 56thrace victory for Kawasaki - a record for a single rider with a single manufacturer in WorldSBK. Eleven race wins in succession also moved Rea's recent record of ten consecutive races on by one.  
Kawasaki team-mate Tom Sykes was second behind Rea with Alex Lowes (Yamaha) completing the podium places.
Race two will take place on Saturday the 29thof October 2018, again under the floodlights at 19.00 local time.
Jonathan Rea, stated: "There is a lot of hard work done to arrive in this position. It is really difficult; to build the package, the team atmosphere and a feeling with the bike. This weekend I have not quite felt myself on the bike and I said to my guys yesterday evening that this game is so much about confidence. We have been lucky this year in that I have had such a great feeling with the bike and that we have had that little bit extra. That gives you confidence and you are able to ride in a certain way. That is how it is done; that confidence the bike gives me, working with the team. Every time we are struggling, or my confidence is down, my crew chief Pere Riba finds a way to re-invent that, and turn things around. I am really grateful for that. People can find a good team and a good bike, and a good team can find a good rider, but trying to put all the elements together is really difficult. But I certainly have that with the Kawasaki Racing Team."