Rea And KRT On Top After Portimao Test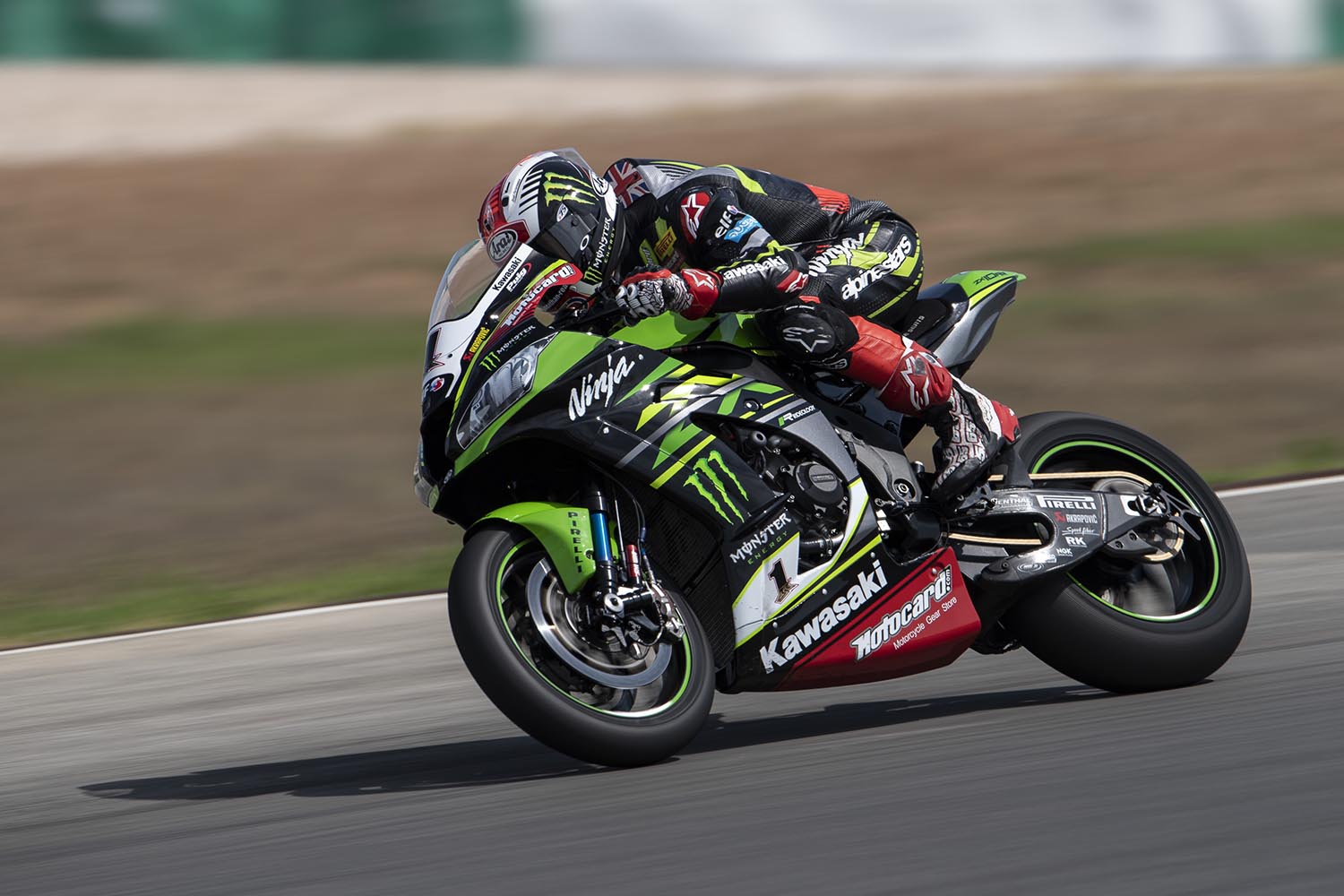 Jonathan Rea proved to be the fastest rider after two days of testing at Portimao, having secured the quickest lap time of 1'41.192 on his Ninja ZX-10RR.
Under varying track conditions across both days, from the relative cool of the morning to over 50°C in the afternoon, Rea and his crew worked on both preparations for the forthcoming race at Portimao and new set-up ideas and options for the future.
The team also worked with new Pirelli tyres, with both the larger diameter rear and front options, to help continue the overall development programme with WorldSBK's sole tyre supplier.
Rea's sheer speed was unmatched at this official test, with the three-time champion going 0.948 seconds faster than the second-placed rider. He also went under both the Superpole and race lap record lap times. 
With the mid-season testing programme now complete the tenth round of the 2018 FIM Superbike World Championship will take place between the 14thand 16thof September. Rea will be aiming to extend his already impressive championship lead. Tom Sykes is working to be fit in time to compete at Portimao.
Jonathan Rea, stated: "It was super-hot at this test but we were able to finish with a good lap time and still put in a consistent level of pace even in hot conditions. It was 53°C on track yesterday and the air temperatures was in the mid 30s. It was good to get re-acquainted with this bike after riding in the Suzuka 8-hour race in Japan. We did not get as many laps in yesterday as we did today, as we made a big change in the middle of the session. We tried some chassis balance items, to create more stability when entering corners. We started at 9am this morning, when they opened the track, and we also got through some Pirelli tyres that we had to test. We finished all the work we had to do before the end of the sessions. The finer set-up details for a race weekend can always be dependent on the grip levels of the track, so we will do that when we come back here for the next round."