REA FASTEST AFTER FIRST WINTER TEST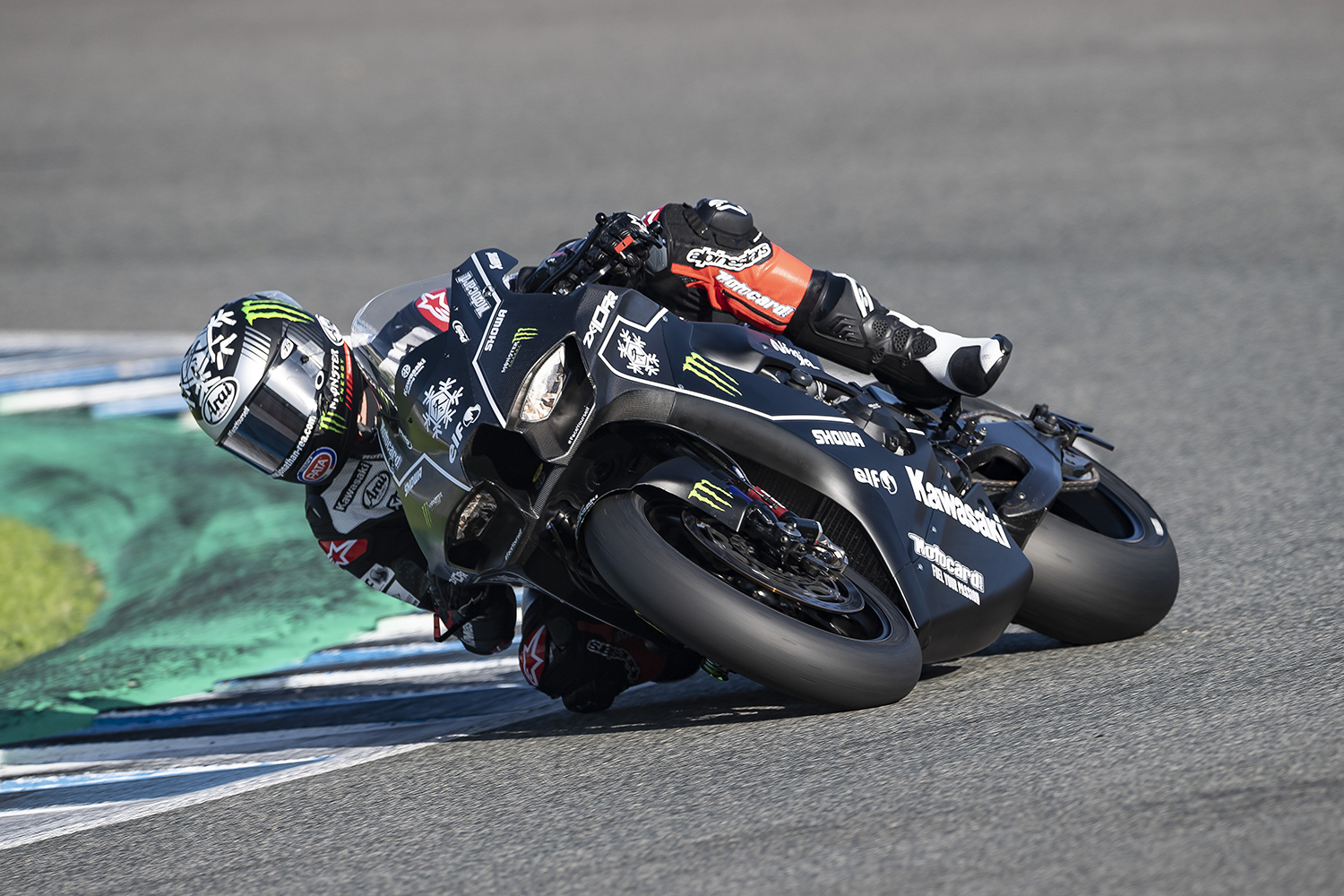 Kawasaki Racing Team's Jonathan Rea completed his first two-day winter test session at Circuito De Jerez in Andalucia, Spain today. The six-time WorldSBK champion rounded out the test with the fastest overall lap time.
Rea set the best-of-test 1'38.324 lap time right at the end of two very busy days, riding a Ninja ZX-10RR machine that featured some exciting development parts and first technical steps into the 2021 season.
This was a particularly useful test to work through set-up and development ideas after a 2020 season that was so disrupted by the unavoidable effects of the Covid-19 pandemic.
Qualifying tyres were evaluated at the end of the test by most of the major players but it was the performance on race tyres that was the focus of attention – and the areas of greatest satisfaction - for both Jonathan and the team. 
An onboard lap of the Jerez circuit from this test is now available to watch on Jonathan's Youtube channel and whilst the first steps toward a new season were taken at Jerez, for a full reveal visit the Kawasaki Motors Youtube channel on 23 November, at 15.00 CET.
With the Jerez tests complete the final on-track KRT action of the 2020 calendar year will take place at the next winter test sessions at Motorland Aragon in northern Spain, between 25 and 26 November.
Jonathan Rea said: "We started to work with some items for 2021, part of the test plan KHI sent us. Like always we were collecting information and tried many things – a different front fairing to give our feedback to Kawasaki, engine feeling, front fork, some brake items and a front tyre for Pirelli. We did quite a lot of work and I set a lot of laps today with an old tyre. I have not been super-fast with a fresh tyre but the more laps I did on a tyre the faster I got. That is a good problem to have! There were pluses and minuses and we have a lot of information to go back now and assess everything before we return to the track and go further at Motorland next week."