Rea Sets The Pace At Jerez Test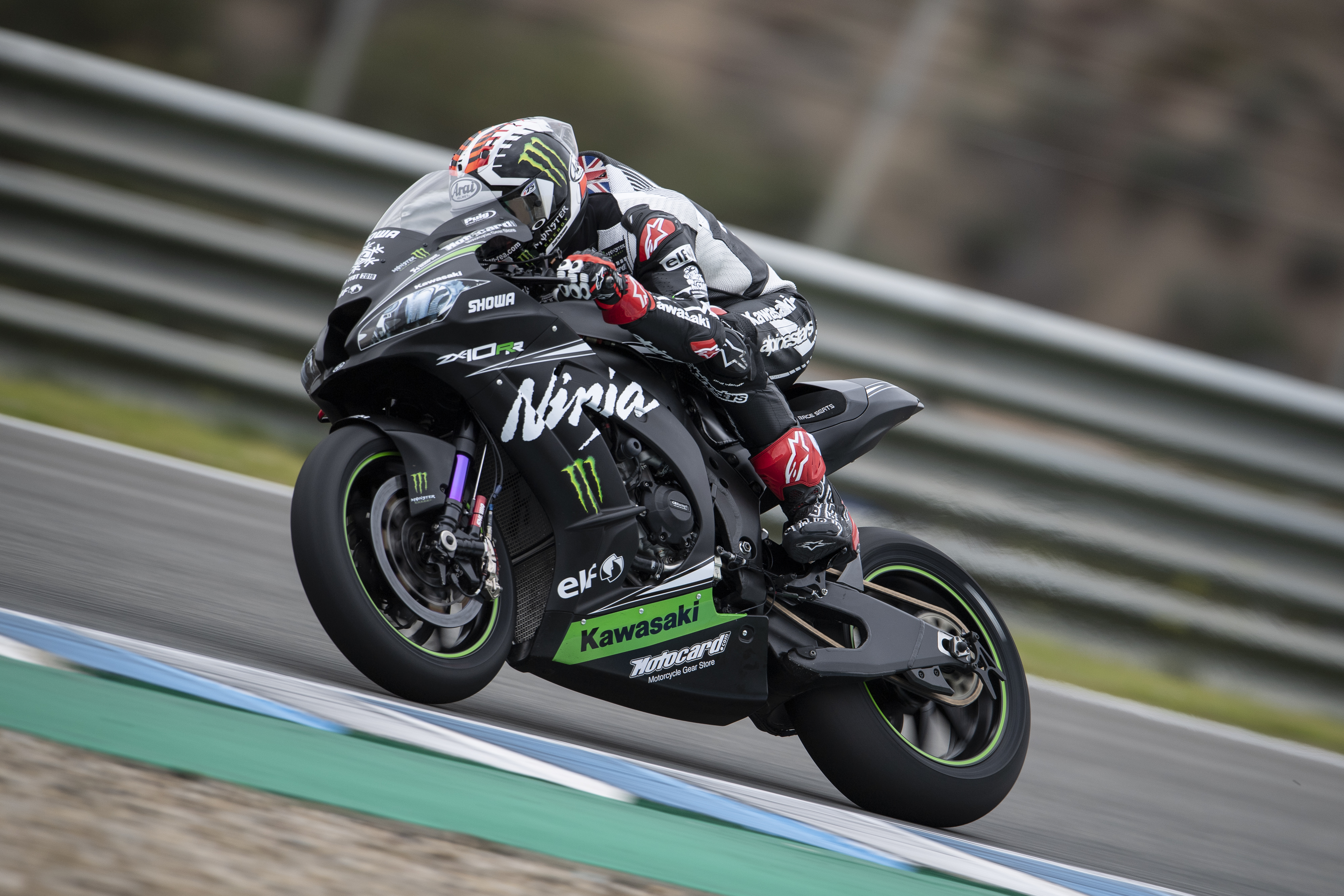 Jonathan Rea and Kawasaki Racing Team got their 2019 WorldSBK campaign underway with a two day test at Jerez yesterday and today. Rea ended 2018 with a test session at Jerez and the reigning world champion was quickly back in the groove as he and the team make the final preparations for the season ahead.
The circuit at Jerez has undergone some resurfacing work since the WorldSBK teams were there in November last year. Not all the track has been resurfaced so the opening day of the test, which was colder than expected, was as much a learning process for the riders to get accustomed to the new asphalt.
Day two heralded warmer conditions and Jonathan was able to find improvements in performance and consistency, and improved his lap times from day one. He finished the test with a personal best lap time of 1m 39.160, the fastest for the WorldSBK competitors that were on track.
Testing now continues at the Autodromo do Algarve, near Portimao in Portugal on the 27th and 28th January.
Jonathan Rea, stated: "That was positive, very positive. I felt much better on the bike today and we found some good tyre consumption results. Yesterday the track was really green and I struggled a bit with that. Pirelli have brought some different tyres that we had to put in the plan today. Aside from that we just kept working with the chassis set-up and we found some big improvements. We are continuing to work with electronics but we are not doing too much fine tuning. We played around with wheelbase length a little bit. We had a clear direction in the last winter test and I preferred the bike a certain way. Here I just sacrificed a little bit of turning-in performance and that is what we tried to look for today, to make the bike a bit a little bit more manageable. I enjoyed today and started to ride with a smile on my face. Finding good improvements throughout the day kept motivation high and the track was in much better shape. I felt like over one lap, and in terms of consistent pace, we are in a really good place."