Aragon Weekend Begins Well For Rea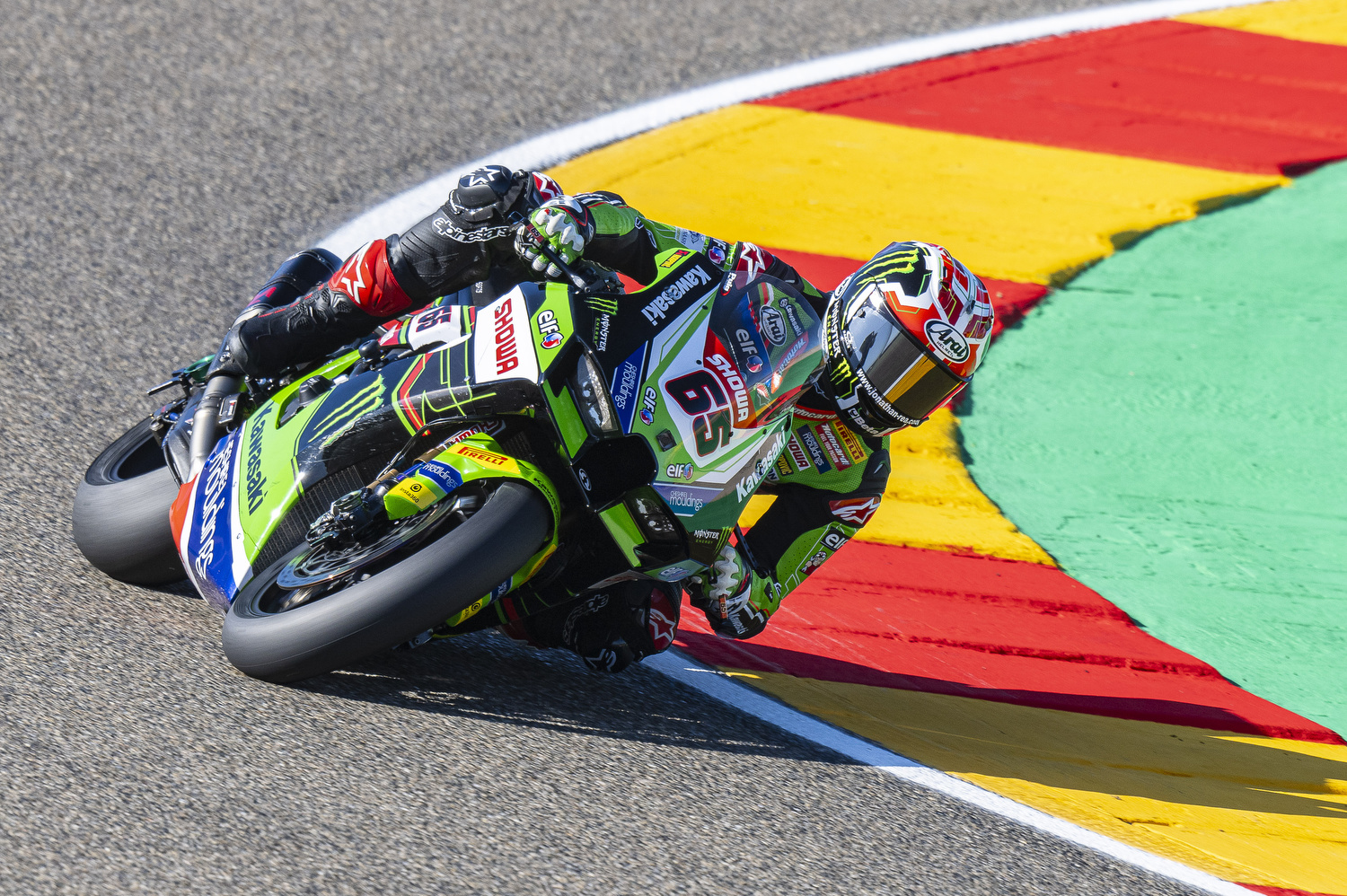 Jonathan Rea finished fourth fastest on the first day of practice for round ten of the FIM Superbike World Championship at Motorland Aragon in Spain.
Six times World Champion Rea was fastest in the opening Free Practice session at the 5.077km circuit, making a strong start to his race weekend. He improved his lap time in the afternoon's FP2 session but in the final combined Friday timesheets he finished in fourth place overall. He was the fastest non-Ducati rider only three tenths of a second from provisional pole position.
Bright and sunny weather welcomed the start of on-track action for all the riders, allowing for relatively consistent track conditions which were only undermined by a relatively strong wind that the riders had to make allowances for.
Saturday, September 23, will have a final FP3 practice session in the morning before the Tissot Superpole qualifying.  That will determine the final grid positions for WorldSBK race one that will take place at 14:00 tomorrow.
Jonathan Rea, stated: "We took a base from what we had in the test here a few weeks ago so we started with the bike in the ballpark. I have been able to do laps consistently and we also did a longer run in the afternoon. I feel quite solid but there is still some room for improvement. We have to understand the changes to make for tomorrow. I have to believe I can compete and I feel like today I maximised everything. I was there, in the ballpark. If you look at the lap-by-lap results we gave away too much time in sector four, and this is time we cannot improve. We need to find improvements in our strong areas and other areas of the track. The track surface is getting better and better because this morning it was so 'green' and dirty. The afternoon was more normal. If it does not rain overnight then we should have good track conditions again."