FINAL ROUND AND FINAL KRT RACE FOR REA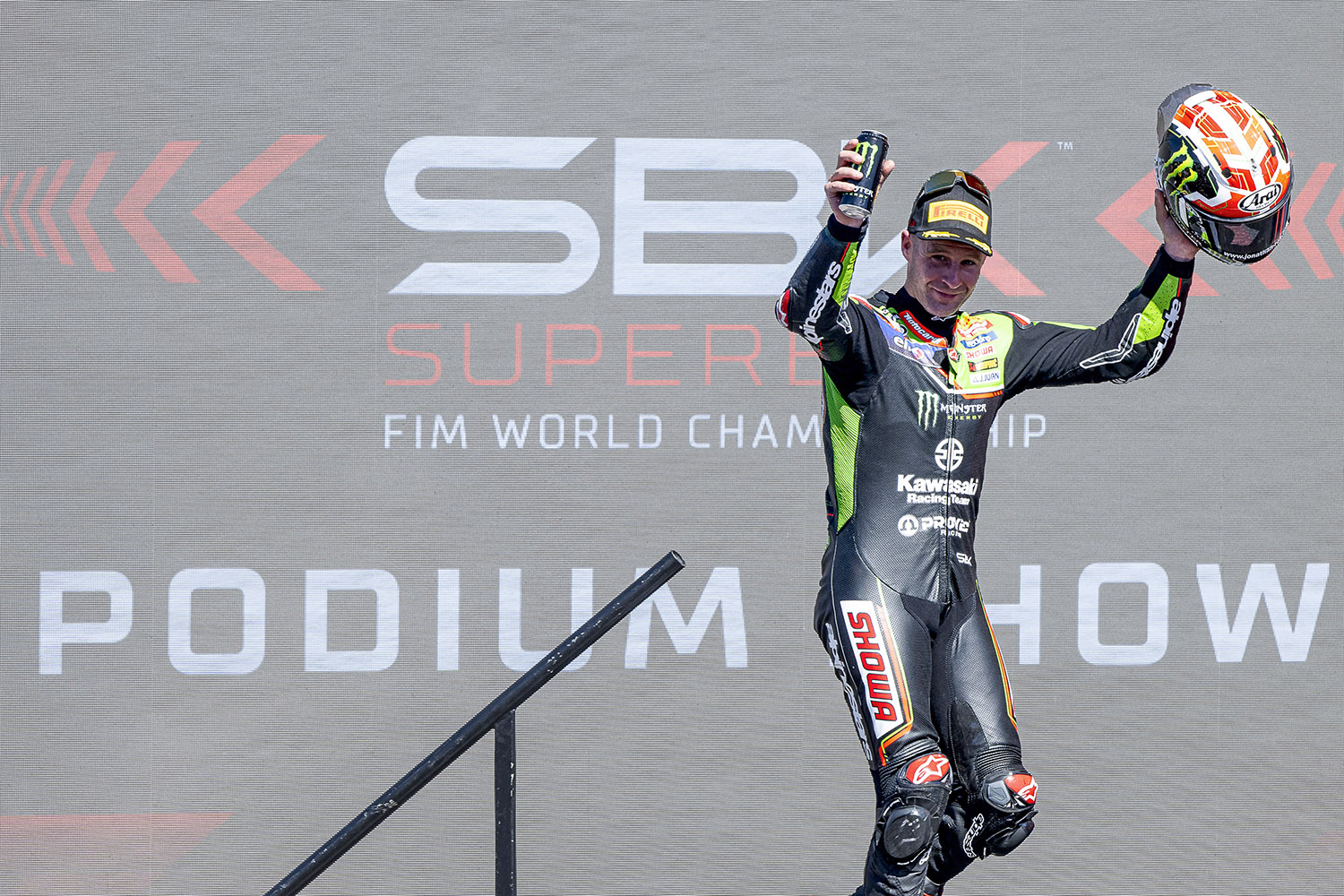 The final round of the 2023 FIM Superbike World Championship will take place at Circuito de Jerez in southern Spain this weekend, October 27-29. The event will mark the final race with Kawasaki Racing Team for six time world champion Jonathan Rea.
Rea joined KRT in 2015 and found success immediately, winning his debut race for Kawasaki at Phillip Island, Australia. That set the tone for a memorable season where he went on to win a further 13 races and clinch his first WorldSBK rider's championship at this weekend's race venue, Circuito de Jerez, with two events remaining.
In his nine years with Kawasaki Jonathan has so far taken part in 260 races; recorded 104 race wins; 220 podiums; and 39 pole positions. In doing so he won six WorldSBK titles in a row between 2015 and 2018.
Whilst this weekend is of great significance for Rea, his crew and all inside KRT, foremost in everyone's mind is focussing on the race weekend ahead.
Despite a relatively tough start to the season Rea has won one race in 2023, at Autodrom Most in the Czech Republic, in late July. He has now also taken seventeen podiums this season as the team has been building momentum throughout the year.
Jonathan is third in the championship standings on the eve of the final round, some 50 points clear of the rider in fourth place.
Race Schedule: (GMT +2)
Friday
Free Practice 1 - 10:30 - 11:15
Free Practice 2 - 14:00 - 14:45
Saturday
Free Practice 3 - 09:00 - 09:30
Superpole Qualifying - 11:10 - 11:25
Race 1 - 14:00 (20 laps)
Sunday (GMT +1)
Warm Up - 09:00- - 09:15
Tissot Superpole Race - 11:00 (10 laps)
Race 2 - 14:00 (20 laps)
Jonathan Rea said: "It is a strange feeling going to Jerez knowing that it is my last round with KRT and I am sure it is going to be an emotional weekend together with the staff. On track we will try to do the best job we can. It is a track that perhaps has been a difficult one for us but we have also shared some great times there, winning races. It was also the scene of winning my first World Championship for Kawasaki. We do a lot of laps there in the winter tests so we have a good idea of set-up. Of course, the Ninja ZX-10RR has evolved throughout the year and we have made steps in a positive direction. I really want to finish the year strongly for my team. We are still fighting for third place in the championship. The big target of the weekend is to enjoy riding the bike and do the best job we can but also to ensure we deliver that top three in the World Championship. I want to really try to enjoy the weekend with my team. All the build up to the weekend, all the weekend, and of course post-race, reflecting on what an amazing partnership it has been - I am sure it is going to be an emotional one. I hope I can give a good account of myself and do the team proud."