Further Progress In Testing For Rea At Portimao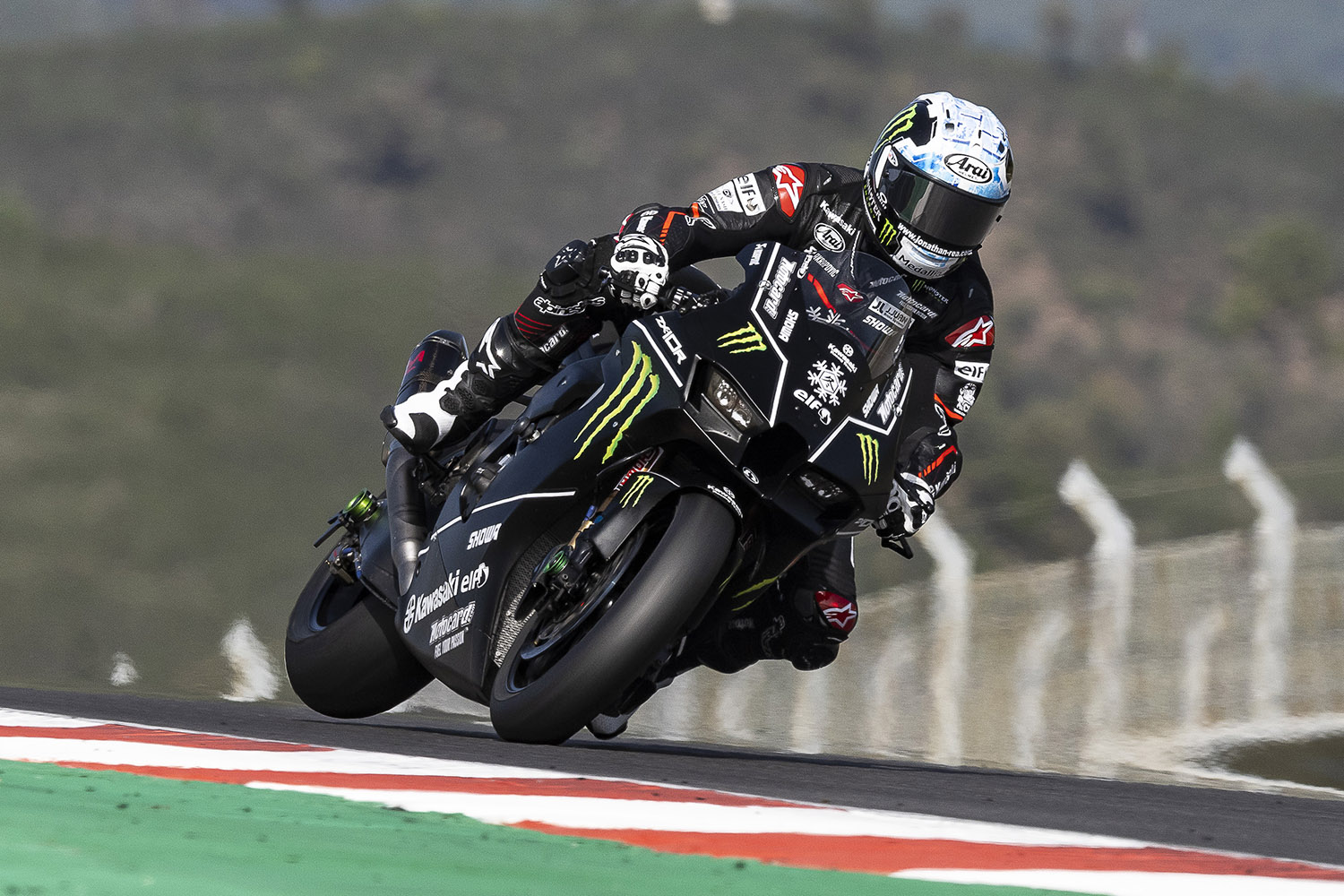 After two days of testing at the Autodromo Internacional do Algarve between February 8 and 9, Jonathan Rea made progress in his preparations for the forthcoming 2022 WorldSBK season. 
Rea ended up the second fastest rider overall around the 4.592km long circuit in the hills above the coastal town of Portimao. In the first half of the final day Rea set the first ever lap time under the 1m 40s barrier at Portimao for WorldSBK machinery and in the afternoon he improved his personal best to 1m 39.851 on the 2022 Ninja ZX-10RR.
Rea and his crew worked on chassis and electronic set-ups, with the results of a long run in the afternoon session being particularly positive, especially in terms of tyre usage over full race distance. Jonathan also set his best lap time on one of the new SCQ development tyres that single make supplier Pirelli brought to his test.
The next KRT pre-season test sessions will take place at their 'home' circuit of Montmelo, in Catalunya, on March 25 and 26.
Jonathan Rea said: "We got a lot of laps in at this test. We have been going back and forward because we had a couple of chassis items we were not sure about. Finally I think we can be pretty confident that we have confirmed a couple of items we found in Jerez at the previous tests. We finally put the package together. In the middle of the day Pirelli brought some tyres that we had to try and then we worked on our plan in the afternoon. We did a long race simulation at the end - and some practice starts that were much better than the ones on the first day. During the long run the feeling was that the set-up was taking some feeling away 'from my hand' but it is actually better. Normally in Portimao there is a big tyre drop after ten or 15 laps, but today I did not experience any drop in the long run. I'm pretty happy with that and we will keep working on that side of things. It is important to be fast but it is important to be fast at the end of races. I think we can safely say we managed that today. So, all-in-all, it was a pretty solid day. I think we have a pretty good handle on what our base set-up is going to be to start the year."