Jonathan Lights Up Castletown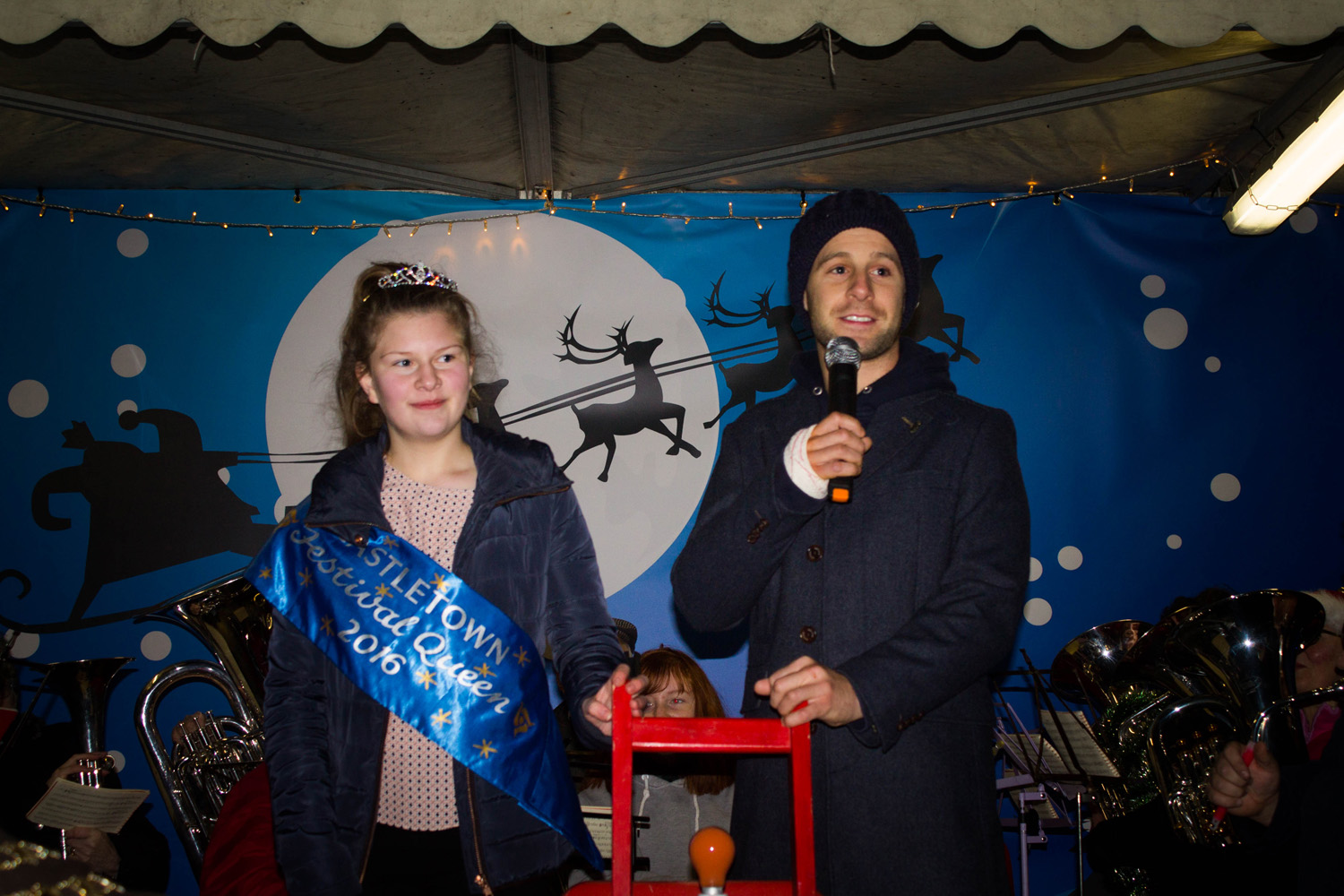 Jonathan Rea switched on the Castletown Christmas tree lights yesterday evening during the first annual Castletown Santa Dash. The event, organised by Castletown Chamber of Commerce, included kids entertainment and performances from the Castletown Metropolitan Band, The Wizard of Oz Panto and The Buchan School Choir, where Jonathan's son Jake goes to school.
Rea has lived in Castletown ever since he moved to the Isle of Man at the beginning of 2010 and now proudly considers the town home.
Jonathan Rea commented,  "It's really nice to switch on the lights in my local town and be home for the occasion. I travel a lot during the racing season but always enjoy returning home to the laid back way of life here. Castletown is such a beautiful little town and tonight was cool, to hang out with all the local people and get in the Christmas spirit. I would like to wish all the people of Castletown and all my fans here on the Isle of Man a very Merry Christmas and a Happy New Year!"
Colin Leather, Castletown Commissioner commented,   "We are delighted that Jonathan agreed to light up our town and switch on our Christmas Lights. The people of Castletown and the Isle of Man are justly proud of our adopted son, to win one World Championship is a tremendous achievement, to win two is just amazing and we all wish Jonathan continued success in the future. May I take this opportunity on behalf of Castletown Commissioners, The Chamber of Trade and the people of Castletown to wish you a very Merry Christmas and a Happy & Healthy 2017."