Jonathan Rea Begins Testing At Jerez For The 2016 WorldSBK Season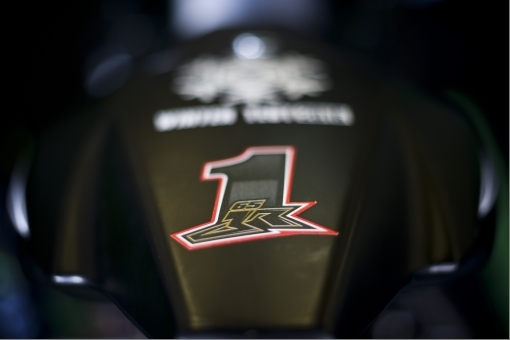 With the memory of the World Championship victory fresh in his mind Jonathan Rea returned to Jerez de la Frontera to begin testing the new Kawasaki Ninja ZX-10R in preparation for the 2016 season.
It was only a few weeks ago that Rea and the Kawasaki Racing Team had clinched the World Championship at the Andalucian circuit.  The thoughts of both, however, had turned to the 2016 campaign and testing the all-new Ninja ZX-10R machine.  This was to be the second test for the team in as many weeks with team-mate Tom Sykes riding at Motorland Aragon. Rea missed this test to be at the birth of his second son Tyler.  It would therefore be the first time he would be riding the new race bike.
Most of the key elements of Kawasaki's 2016 Ninja ZX-10R were evaluated at this test, with positive end results for each rider.
After trying out some new model components at a one-day Jerez test last September, shortly after winning the Riders' Championship, Rea did some comparative testing between 2015 and 2016 material at the beginning of this test, before sampling the full 2016 machine for the majority of the time.
Over two days of testing Jonathan completed 114 laps in total and set a fastest lap of 1'40.6 on the 2016 bike, which is the full WorldSBK spec race version of the new 2016 showroom model, recently unveiled to the world in Spain.
Jonathan Rea stated: "Honestly, testing is not my favourite part of the job but it has been necessary to make a really constant effort because Kawasaki has brought many new components for the 2016 bike. It has quite a different character from last season so we had to evaluate many things. The main thing was the chassis balance of the bike and we have some positives from that. The engine character is quite different to the 2015 bike as well so we have been working with the electronics to maximise that and make it suit my style. We got through the vast majority of the test items and we are happy because we were able to lap a lot faster than we did during race weekend, with a similar temperature. So that is encouraging."
Pere Riba, Jonathan Rea's Crew Chief, stated: "We started with a mix between the 2015 and 2016 machines to start to follow the programme of understanding the good points from 2015 and the good points for 2016. Then, after some laps going out and in, we changed to the 2016 bike and we started to focus on that programme. There is quite a lot of difference on both the engine and chassis side as it is a new bike. Because of this we have to understand every single change we make in the set-up of the engine and chassis. We are really happy with the results because we reached nearly 90% of the items we wanted to test. We improved the feeling of the bike for Jonathan step by step and at the same time the lap time was good. On race tyres we did a kind of simulation and the race times were already much faster compared to the fastest race at Jerez this year."