Jonathan Rea Celebrates At 2017 FIM Awards In Andorra.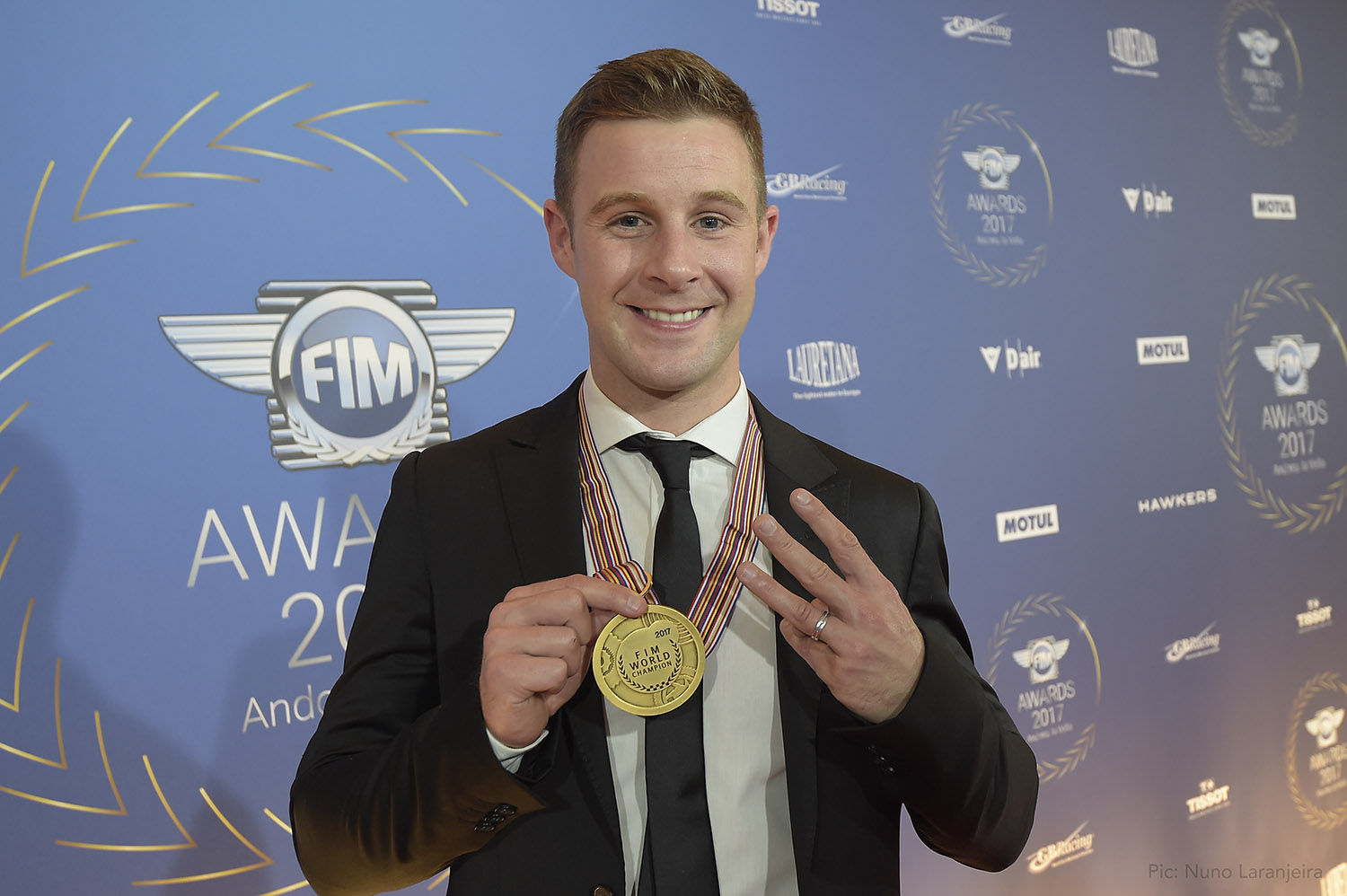 Recently crowned three-time Superbike World Champion Jonathan Rea collected his FIM medal during a star-studded event at the Andorra Park Hotel in the Principality of Andorra yesterday evening.
It was the end to a momentous week for Jonathan.  Having visited Buckingham Palace to collect the MBE from HRH The Duke of Cambridge on Tuesday, Sunday evening saw motorcycling royalty come together at the annual awards ceremony held by the FIM.
Rea joined the 35 fellow FIM World Champions and members from the 12 FIM Teams World Champions to enjoy the event.  The evening provides the one time in the year for champions from all disciplines to throw off their leathers, don fine evening wear with their partners and to relax and share experiences from the season past.
Earlier in the day Jonathan came together with the other riders to take part in a fan-zone signing session at the Centre de Congressos in Andorra before hitting the red carpet for the awards ceremony and receiving the 2017 FIM Superbike World Champion medal.  The riders and guests at the event were joined in the evening by a global audience of fans as the event was streamed live on line.
Jonathan Rea, stated:  Receiving my FIM gold medal in a room full of great champions is the moment when all the feelings start to sink in and the moment when I realised what we have achieved. It was a great night and being a fan of other motorcycling disciplines I was excited to meet and chat with the other winners and share stories of our season's. At the end of a busy year it was super nice that my wife Tatia was able to join me and make the most of the opportunity to look fantastic in an evening gown. It was also great to enjoy the ceremony with some Kawasaki Racing Team management staff as the Superbike manufacturers title means so much to them. Now it's time to relax and enjoy our great 2017 season before we turn our focus towards 2018.