Jonathan Rea Nominated For 2017 BBC Sports Personality Of The Year.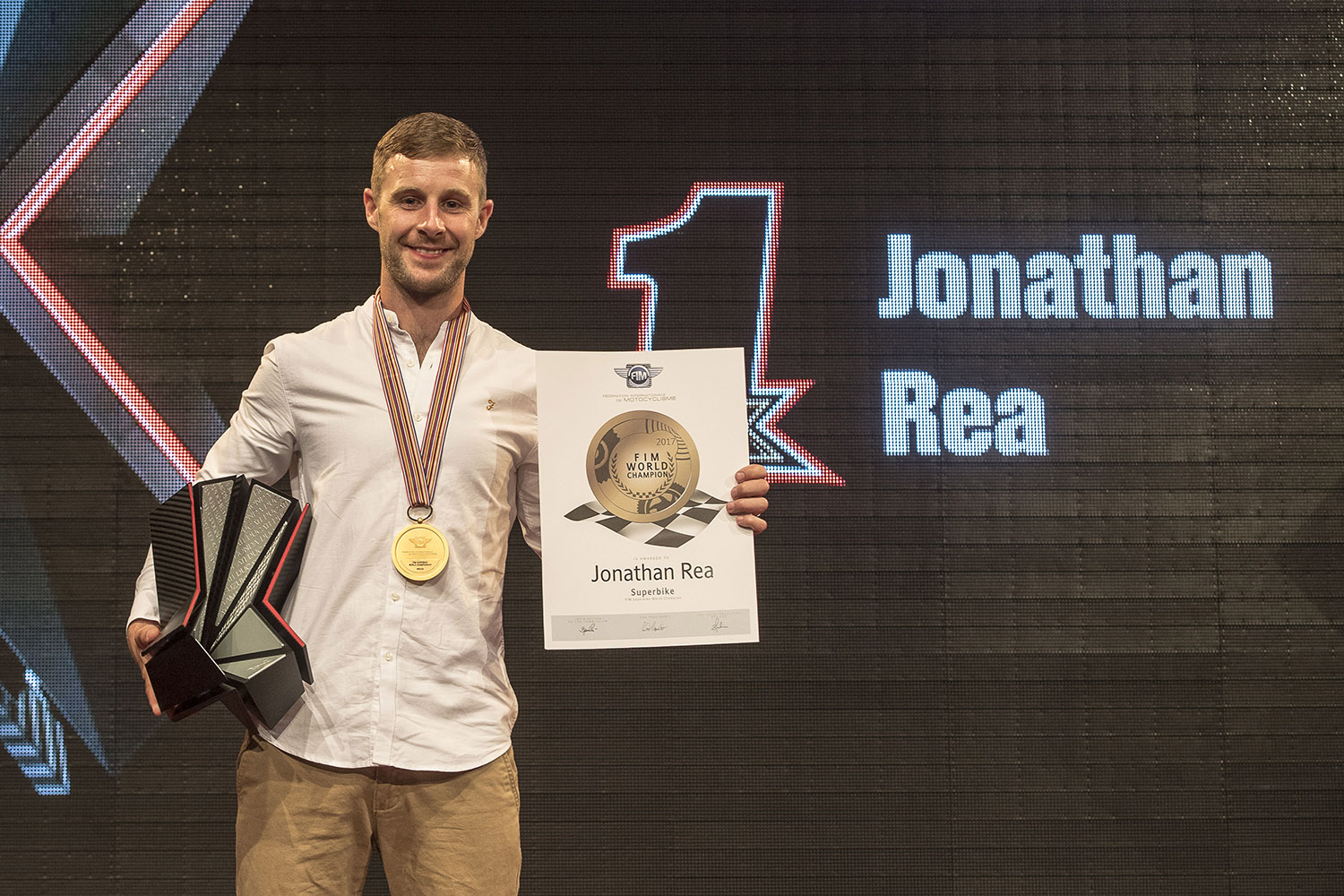 2017 FIM Superbike World Champion Jonathan Rea has been nominated for this year's BBC Sports Personality Of The Year, the ceremony for which will take place at the Echo Arena in Liverpool on Sunday 17th December 2017.
The announcement was made this evening on the BBC One Show programme and Jonathan joins some exalted sporting stars as a nominee for the title and the first motorcyclist on the list in a decade.
Rea has achieved so much this year, not only winning his third WorldSBK title, but becoming the first ever rider to win three Superbike titles in a row.  He also broke the all time points record for a season in WorldSBK; secured Kawasaki's 100th win in Superbike racing at the world level; notched up his 50th personal win in WorldSBK; and helped Kawasaki secure a third Superbike manufacturer's title in a row.  In recognition for his achievements in motorcycle racing he was also recently presented with an MBE by HRH The Duke of Cambridge at Buckingham Palace.
The ceremony will be shown live on BBC TV with voting taking place on the night, when details on how to cast your vote will be announced during the show. 
Jonathan stated: "I'm very excited to be included in the nominations for such a prestigious event and it really is the icing on the cake after a great year in Superbike. Right now, I feel like I'm in a dream, and I never imagined I would have won three World Championships in a row. I'm very happy to represent my sport as it's been a decade since a motorcyclist has been nominated so to be recognised with all other mainstream sports is something I'm so proud of.  As a fan of sport, I've grown up watching SPOTY on television and now to be nominated for the main award is pretty awesome!  I'm excited to share the room with so many sporting greats and celebrate a fantastic year of sporting success in the UK".