MOTORLAND TEST WRAPPED UP FOR REA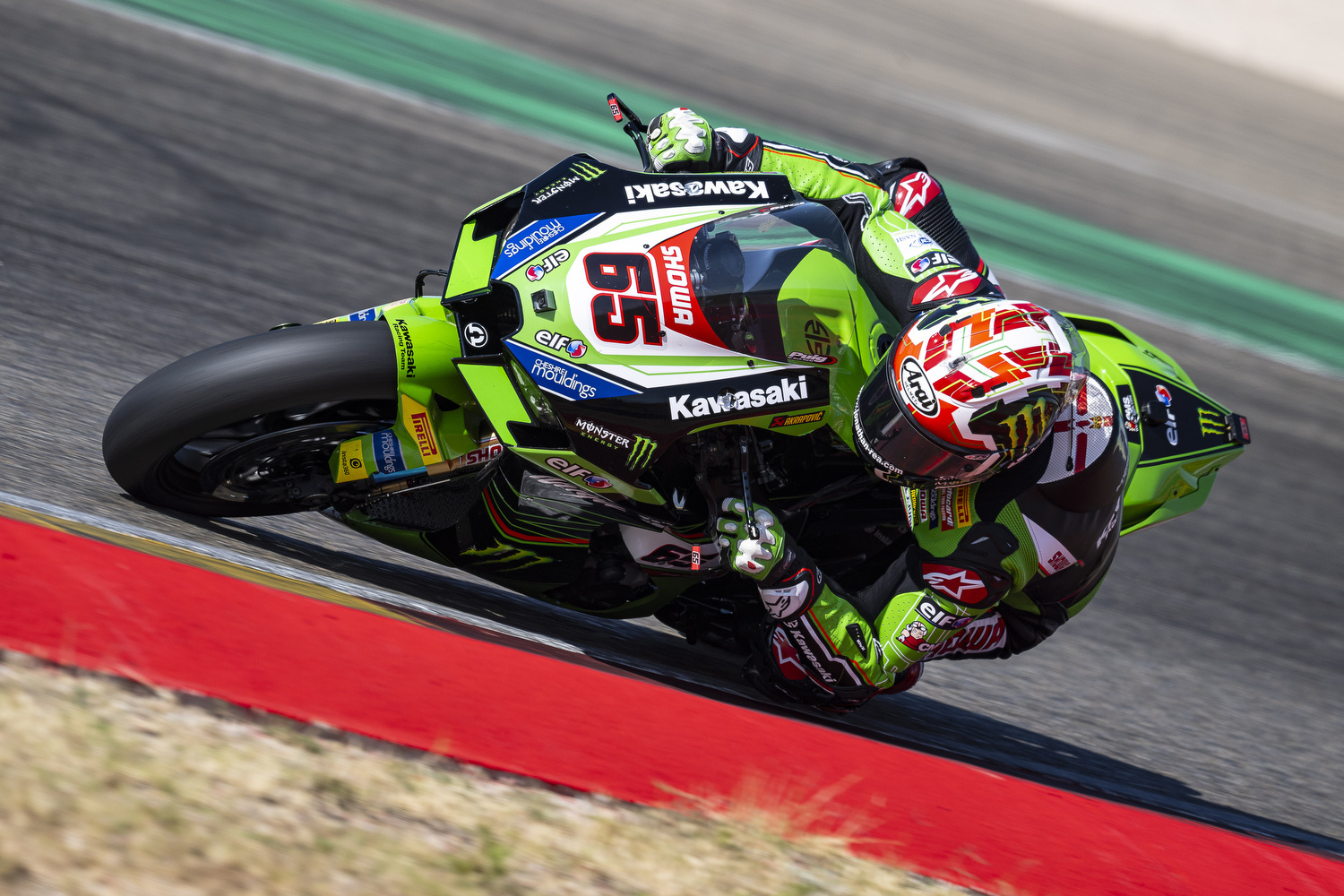 Jonathan Rea took part in one day of testing at Motorland Aragon in Spain, alongside many of his WorldSBK rivals, on Wednesday 30 August 2023. Rea ended the test fastest overall.
Due to restrictions on the number of testing days each rider can use over a season, Jonathan only rode in the second and final day of the Motorland Aragon private tests. The team itself worked on both days, however, as regular test rider Florian Marino and full-time Kawasaki WorldSSP rider for the MTM squad, Adrian Huertas, took part in the first day of testing in Tuesday 29 August.
With just one day on track it was important to keep to the pre-test plans and schedules, as well as getting up to racing speed after a long summer break that began at the end of July after the Autodrom Most round. The WorldSBK race season restarts relatively soon and there will also be a round at Motorland Aragon itself, near the end of September. 
Rea mostly worked on overall set-up and performance items and was able to set a best lap of 1m 49.101.
Next up for Rea and Kawasaki Racing Team will be the ninth round of the 2023 championship, to be held at Magny Cours in France between 8 - 10 September.
Jonathan Rea said: "It has been a positive day and I really enjoyed riding the bike again, especially after a long time away. I was surprised how fast I was able to be on the first lap, already inside the 1'50 bracket. That set the tone for the rest of the test as we were able to try some things that we will see for sure in the Motorland Round; some fine tuning. More or less this day was geared towards a performance test, trying to understand our potential. We have been consistently fast with race tyres and also at the end we tried a qualifying tyre. We were quite competitive with our lap times today, both on race rubber and qualifying rubber. I leave the test with optimism that we can have a really positive weekend in Magny Cours. Thanks to the team for all the effort to get here during the summer and it will set us at a good rhythm for the rest of the year."