POSITIVE FRIDAY FOR REA AT ASSEN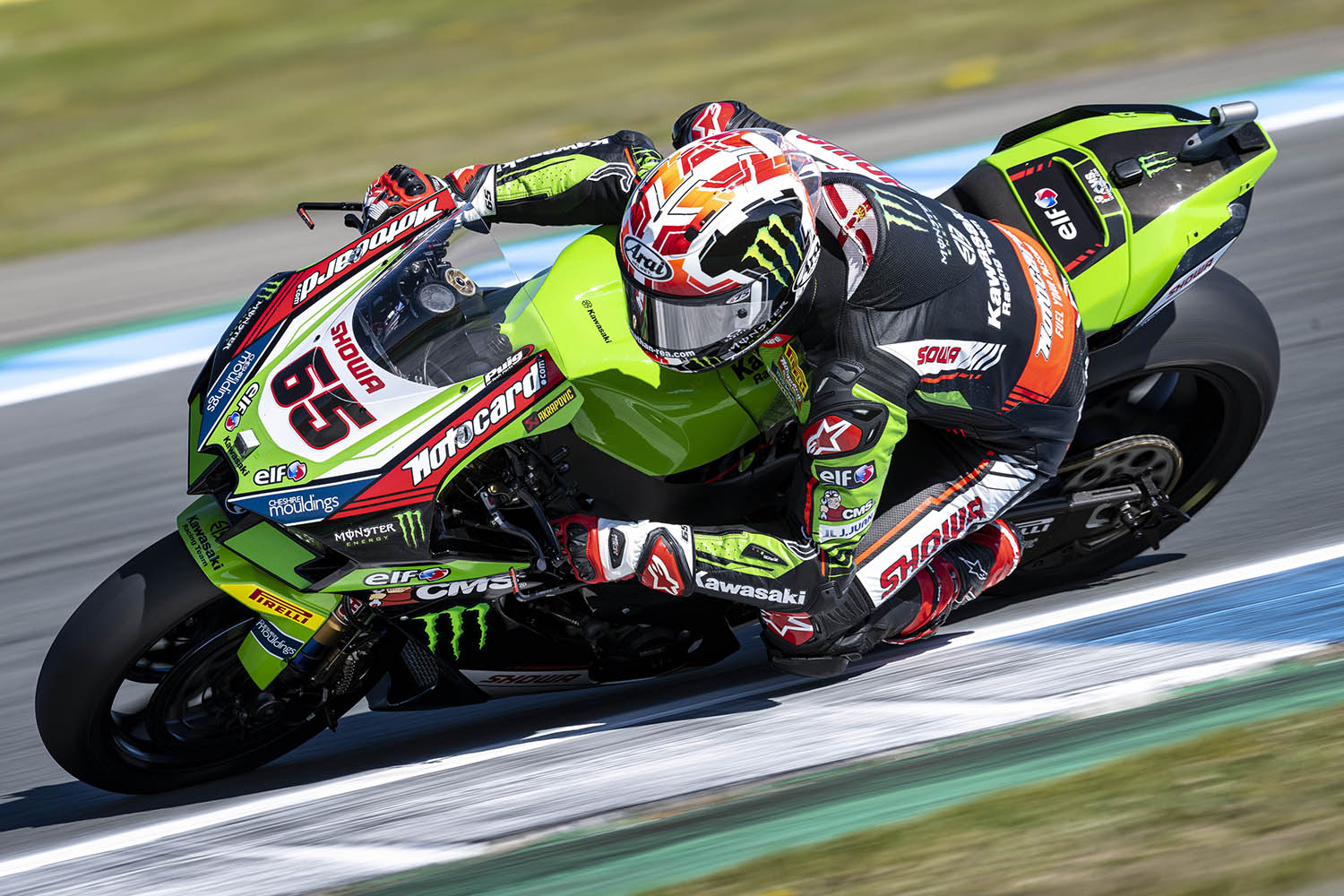 Jonathan Rea placed third on the opening day of action at the second round of the 2022 WorldSBK championship, at Assen in the Netherlands today.
A strong day at the classic 4.542km circuit ended with both Rea setting a competitive single lap time, and finding breakthroughs with his race pace and overall bike set-up.
Jonathan was able to try out some different settings in FP1, as he and his team opted to evaluate new ideas using each rear tyre option. Rea's set-up at the end of Friday allowed him to ride in harmony with the fast and flowing nature of the Assen layout and he saw an improvement in agility, plus more scope to go even faster around one or two sections of the circuit.
Saturday 23 April will see a short FP3 session at 9:00 (GMT +1), then Superpole Qualifying at 11:10 and a 21-lap Race One, which is scheduled to start at 14.00 local time in Assen.
Jonathan Rea said: "That was a solid day. We came from base set-up that we had in Aragon at Round One. This morning I felt like I could not really ride the bike in the Assen way - flowing with it. It was really good in the heavy braking areas but trying to carry speed in the faster corners, I just lacked a bit of confidence. We went back to a half-way house between what we had last year in Assen and what we had at the start of the year. The bike felt way better in FP2 and I was able to find a good rhythm. I tried a test item on the bike with both rear tyres, just to understand a clear direction to go in and we had some positive results from that too. I feel like I am in the ballpark and we can try and build tomorrow."