Rea Fastest On Day One In France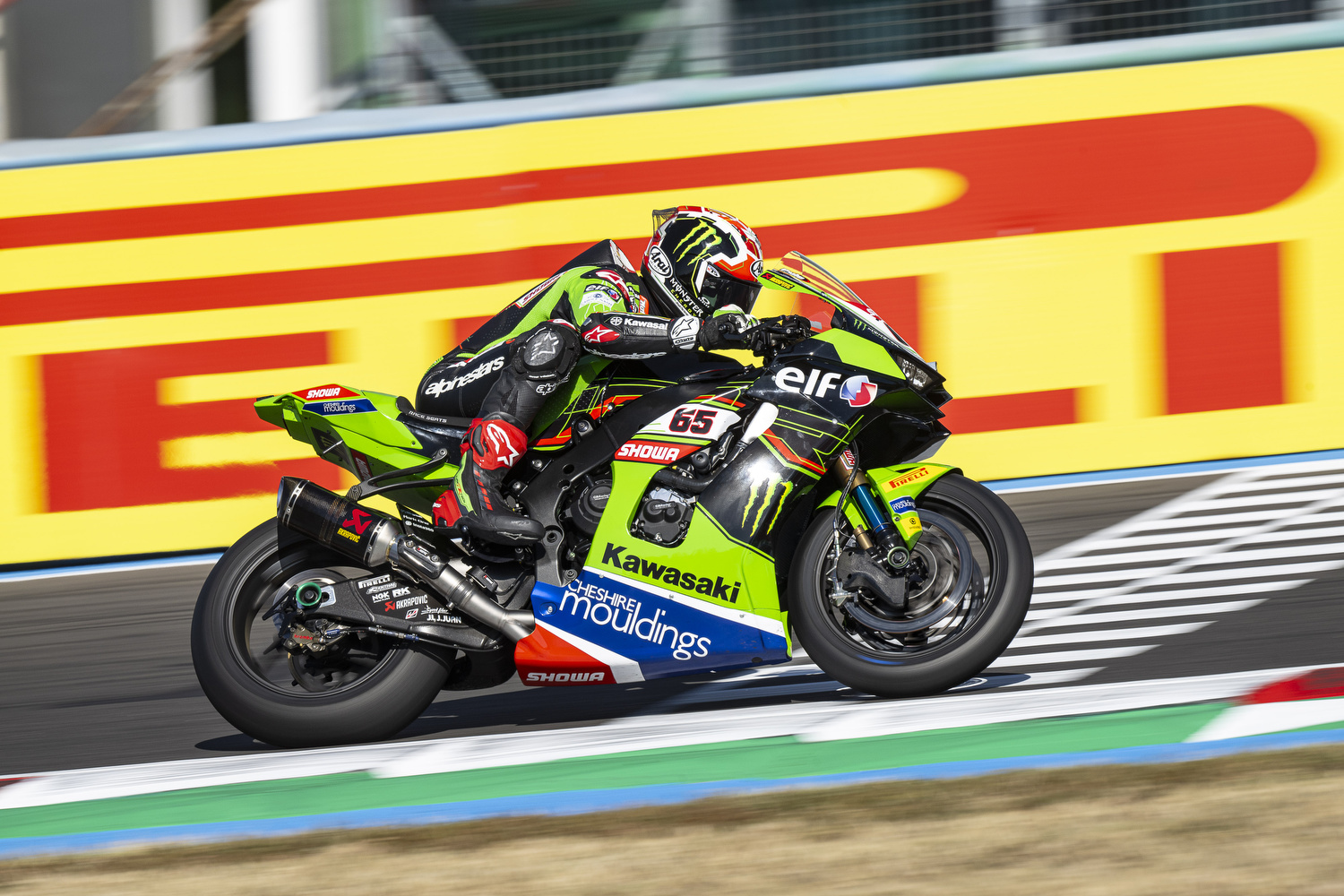 Jonathan Rea ended the first day of WorldSBK action at Circuit de Nevers Magny Cours fastest overall. On what was a very warm and sunny day Rea set the benchmark in the morning's Free Practice session with a lap time of 1'36.900. This proved to be the fastest of the opening day as no one was able to better the lap time in the hotter conditions in the afternoon.
Track temperatures in the afternoon session reached 52˚C and Jonathan spent some of the available time evaluating the set-up of his Ninja ZX-10RR race machine to ensure the best set-up for the first race of the weekend.
Saturday will begin with a third Free Practice session followed by Superpole Qualifying. The first of the weekend's two 21 lap WorldSBK races will start at 14:00 (GMT +2) later in the afternoon.
Jonathan Rea, stated: "The guys did a good job and my first lap was a 1'37.6. With new tyres the bike felt really good and I was able to get to a strong rhythm. We had a really positive FP1, then in FP2 I felt like the track temperature went higher and I was expecting to stop the bike better, especially in the hairpin. I couldn't stop in the last part of braking. They changed the front chassis position, but in reality I really struggled on the side of the tyre, during turning and in trail braking. I lost some confidence, so although there were a lot of red flags that actually helped as Pere and the team had time to go back to the FP1 set-up. Even with quite a few laps on the tyres I was able to improve. I think the race options are quite clear for us. But we still need to improve the trail braking feeling and have more front confidence. I don't know if we can say that we have fixed the issues we had with overloading the front at the start of the year, but certainly in these conditions of 50°C on the track we found that the front tyre consumption wasn't as bad as we experienced at the beginning of the season."