Rea Looks For More Success In Imola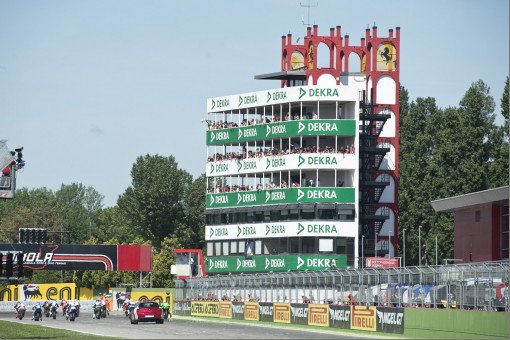 Jonathan Rea and the Kawasaki Racing Team will arrive in Imola this weekend looking to continue the current run of good form as the FIM World Superbike Championship reaches round five.
Leading the championship with a score of 181 points from a possible 200, Rea has finished every race on the podium and counts five race wins to his credit since the start of the year. He has also won five times at Imola in all and now has 34 career race wins to his credit.
The reigning champion for Kawasaki has clearly made a strong start to his latest campaign but he feels there is more to come when he unlocks all the secrets of his new Ninja ZX-10R. Rea has won the four most recent Imola races in WorldSBK, including two victories last season on the previous model of Kawasaki superbike.
The circuit itself is situated in parkland on the edge of the culturally important city of Imola and has hosted 25 individual WorldSBK races since 2001. It should be 26 races in all but a deluge of rain through raceday in 2005 meant that only one WorldSBK race took place.
In 2016, under the new weekend schedule for the WorldSBK entries, races are held on Saturdays and Sundays, with Superpole qualifying to determine the final grid positions taking place just before race one on Saturday. Getting a good start during the first two practice sessions on Friday has proved to be important so far, and should be again as the undulating hills and valleys around Imola's 4.936km overall length provide a real test of machine set-up and rider skill.
Jonathan Rea stated: "I have always been really lucky to have a great reception from the Italian fans. I enjoy riding there. The culture, the food, the parkland track itself; everything seems nice and the layout is kind of like the tracks I grew up on in the British Superbike Championship. In the past I have had some good results at Imola and some race wins. After the amazing weekend we had in Assen extending our championship lead was great. But it is back to business this week and trying to keep that target in mind during every weekend now - trying to improve our championship position. As I said recently, it is not just Imola but these next three races are all-important because the races are week-on/week-off. It is important to remain healthy throughout these races and score points. The key to the weekend is set-up on Friday. We have seen how critical it has been in Aragon and also Assen with the weather change."