Rea Podiums Twice At Motorland Aragon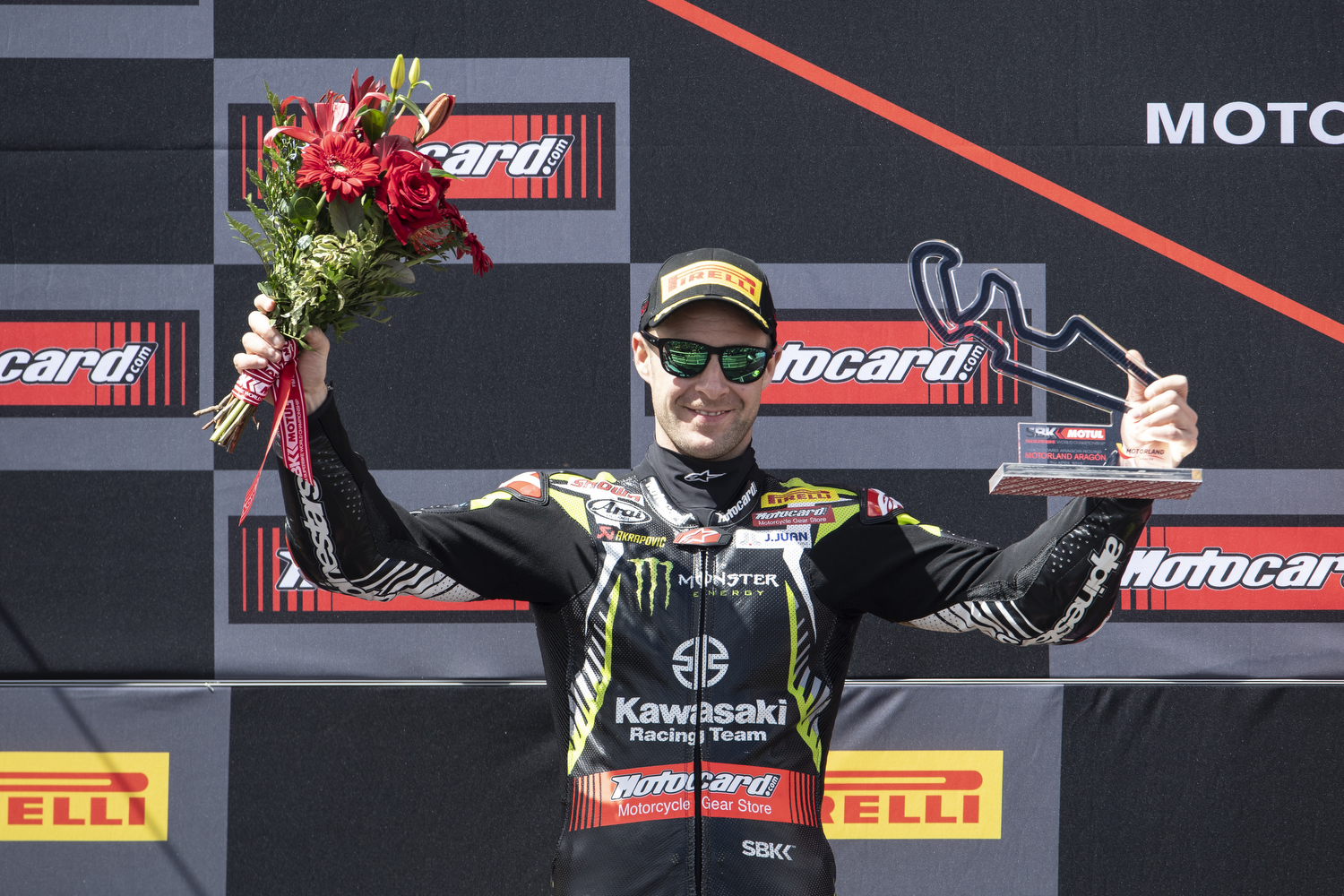 Jonathan Rea took his eighth and ninth second place finishes of the 2019 season today at Motorland Aragon, first in the 10-lap Tissot-Superpole race and then in the second full distance contest.  
Jonathan has finished second In every race this year so far, but in the final race of the weekend at Motorland he really had to work for it, using all of his race craft and experience to make the most of a late opportunity to ensure his second place. Windy conditions did not help Rea's cause but he demonstrated why he is a four time World Champion by taking three second places away from the Spanish round.
In the championship rankings, after three rounds and nine individual races, Jonathan has netted a total of 147 points and is 39 behind points leader Alvaro Bautista. Haslam is fifth overall and just five points from fourth place.
The classic circuit of Assen, in the Netherlands, will host the fourth round of the championship next weekend, with track action running from the 12thto the 14thof April.
Jonathan Rea, stated: "It was a tougher Sunday than I expected and the strategy was different. Especially in the sprint race, I lost a lot of rear traction at the end. We think it was a consequence of being so fast in the beginning. During the 18-lap race I decided to be calmer in the beginning but when Alex Lowes came through he had a good pace with Chaz Davies. I started to panic a little bit that maybe these guys had an extra gear. And then Leon came past, so I had to step up and really use the tyre that I was conserving. My body language was a lot different at the end of the race because I really put my head down and maximised where we were strong. It looks like our bike is really creating a lot of traction in the long corners, which is positive. Our corner entry is not so bad. It was nice to see Leon in the front as well because our data becomes more relevant to compare and we can try to move the bike set-up forward together."