REA RECOVERS POINTS AFTER DRAMATIC DAY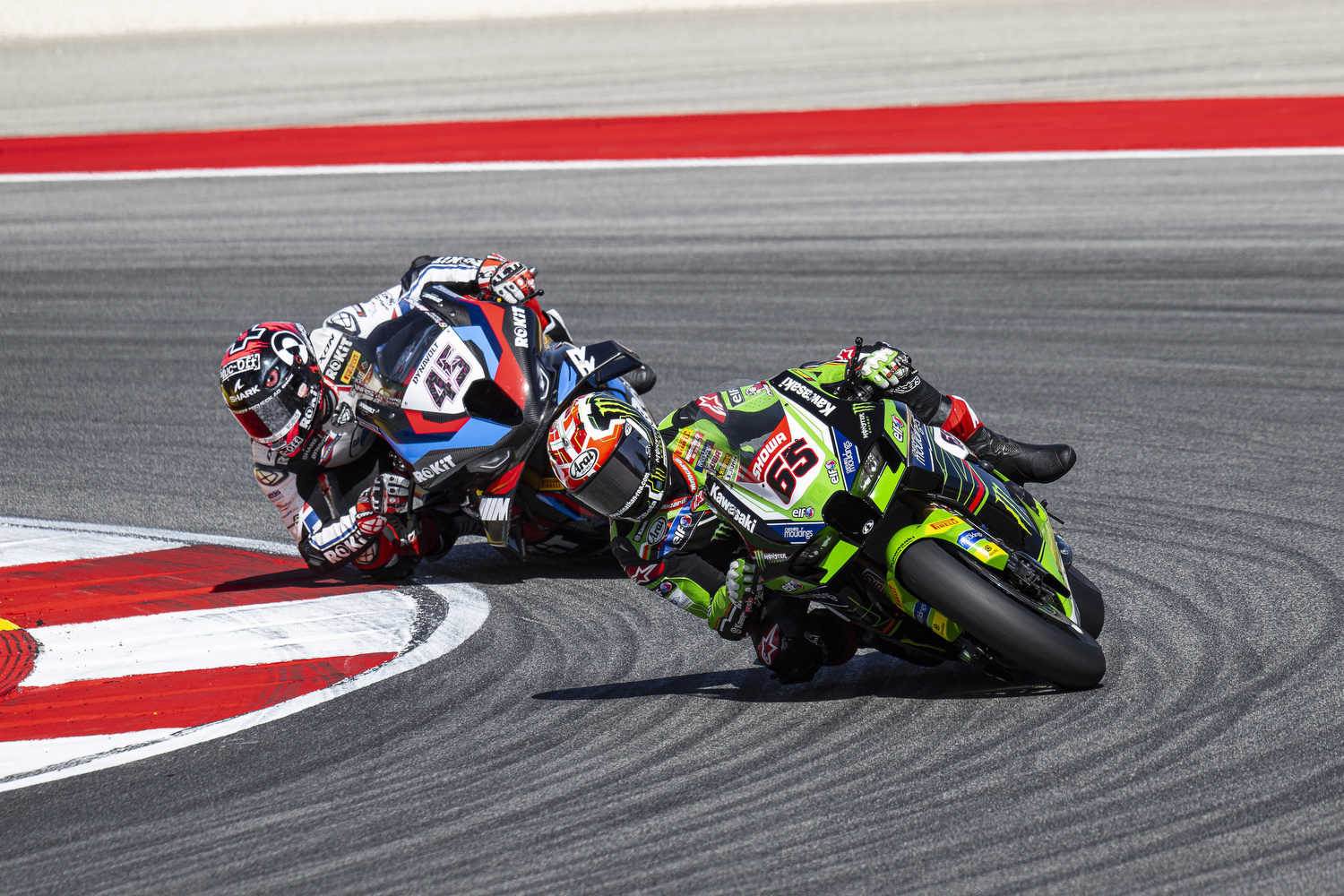 Jonathan Rea had some tough experiences on the final race day of the Portimao WorldSBK weekend, no-scoring in the 'sprint' race and then finishing tenth in Race Two.
The first race on Sunday 1 October, the ten-lap Tissot-Superpole Race, was short-lived for Jonathan as he crashed on the opening lap at the apex of Turn Five - the sharp downhill left-handed hairpin.
On lap one of Race Two Jonathan was forced to lift his bike under braking entering Turn Three and made contact with another rider, forcing him and another rider off track. The stewards adjudged Rea's actions worthy of a long lap penalty which he served as soon as he could, on Lap 7. 
He regained the track in 16th place after long lap, having been 14th before his penalty. Jonathan got up to 15th by lap ten and he ended the 20-lap race in tenth place, securing six more championship points.
Rea remains third in the overall championship standings.
One round and three individual races remain to be contested at the final round of the season, which will be held at the Circuito de Jerez in Spain, between 27-29 October.
STATEMENTS:
Jonathan Rea (Kawasaki Racing Team Rider): "A day to forget. Two big mistakes, the first one of them being in the Superpole Race. I was committed to a pass on Andrea and was just closing in. To not put him at risk I entered a bit faster on the inside to go clear of him but just touched the kerb and that was the end of my race. It had a huge knock on effect for Race Two as I was then starting from P10. I arrived in T3 alongside Bassani. I got a little bit squeezed and just ran out of track position a little bit too fast. I was on the front and rear brakes, trying to slow down but I hit Xavi Vierge. I saw him straight after the race and tried to apologise because I am so sorry for that. And for Scott Redding as well, as he was involved in the mix up. I took my long lap and tried to focus on my lap time. I had lost my rear brake lever. Without my rear brake in my hand I struggled to enter the corners in the same way as usual, so the pace was a bit slower and only enough to come back to P10. A day to forget, really."