Rea Second In Hot Conditions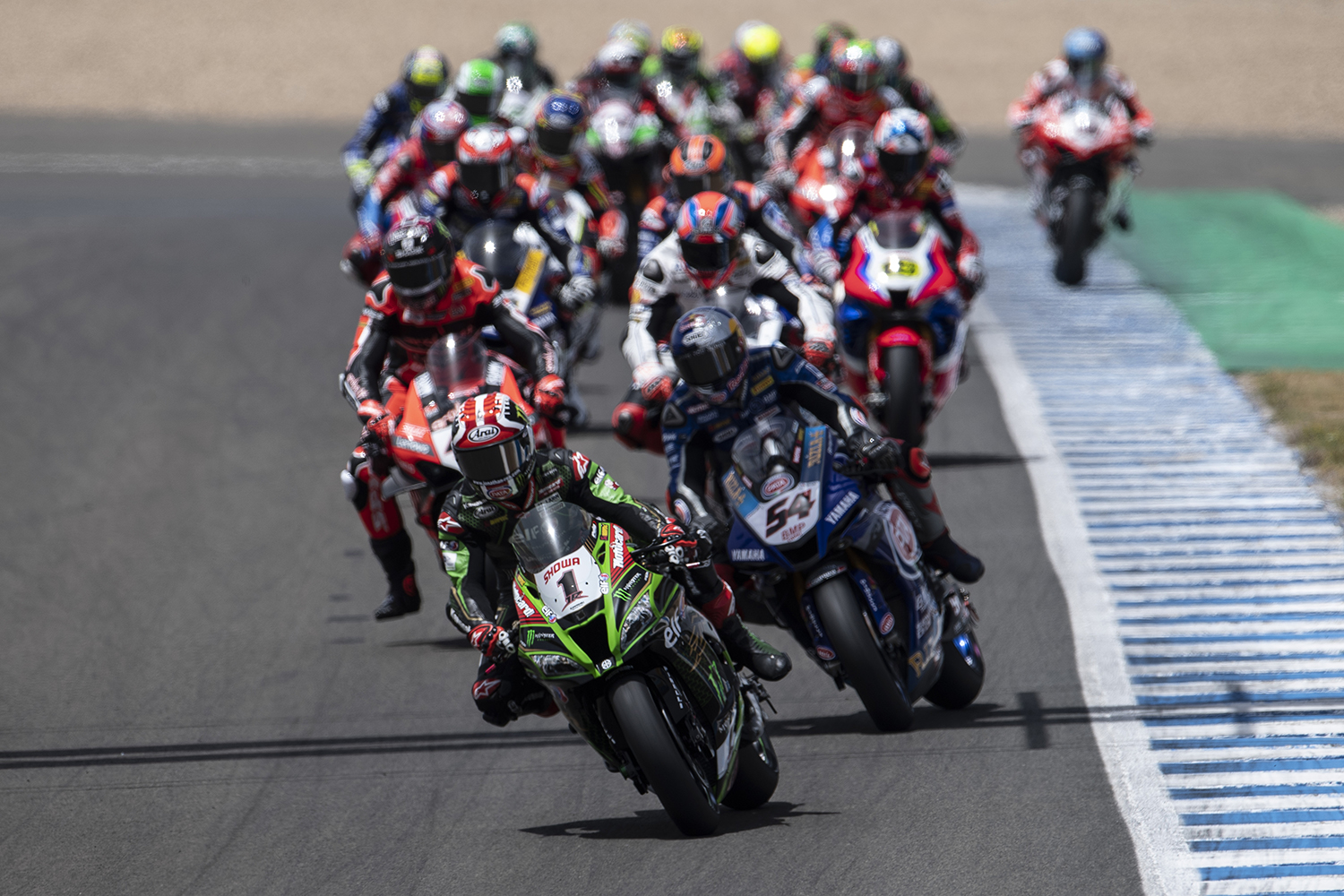 Kawasaki Racing Team rider Jonathan Rea led most of the 20-laps of the first race at Jerez and finished in second place by just over a second in a race that featured track temperatures of up to 60°C.
With the hot sun baking the 4.423km circuit at Jerez, the first 20 lap race of the weekend was always going to be a tough test and so it proved for all WorldSBK 23 riders. 
In the early stages Rea took the lead, having qualified second on the grid in Superpole earlier in the day, and headed the field for 15 laps before being overtaken into turn six. With his front tyre having already given its best Rea was unable to mount a fight back and ran out a strong second despite the punishing conditions. 
Rea will now face one ten lap Superpole race and then a second full 20-lap race two, both on Sunday 2 August. Today's WorldSBK race got underway shortly after a minute's silence was held to recognise those who have fallen victim to the global Covid-19 Pandemic.
Jonathan Rea, stated: "That is probably the best performance we have done in Jerez for a number of years now. We have got to be really happy with our effort but I am a little bit disappointed that I had nothing left at the end for Scott. I had a few front slides in turn two and it was enough just to knock my confidence a little bit to start thinking to bring it home. We are not loading the front enough so we have some areas to improve for tomorrow. The good thing is that the rear tyre was working really well all race and had a lot of traction. This is not the strongest circuit for us but I was right there in the mix until the last few laps."