Rea Undergoes Successful Arm Surgery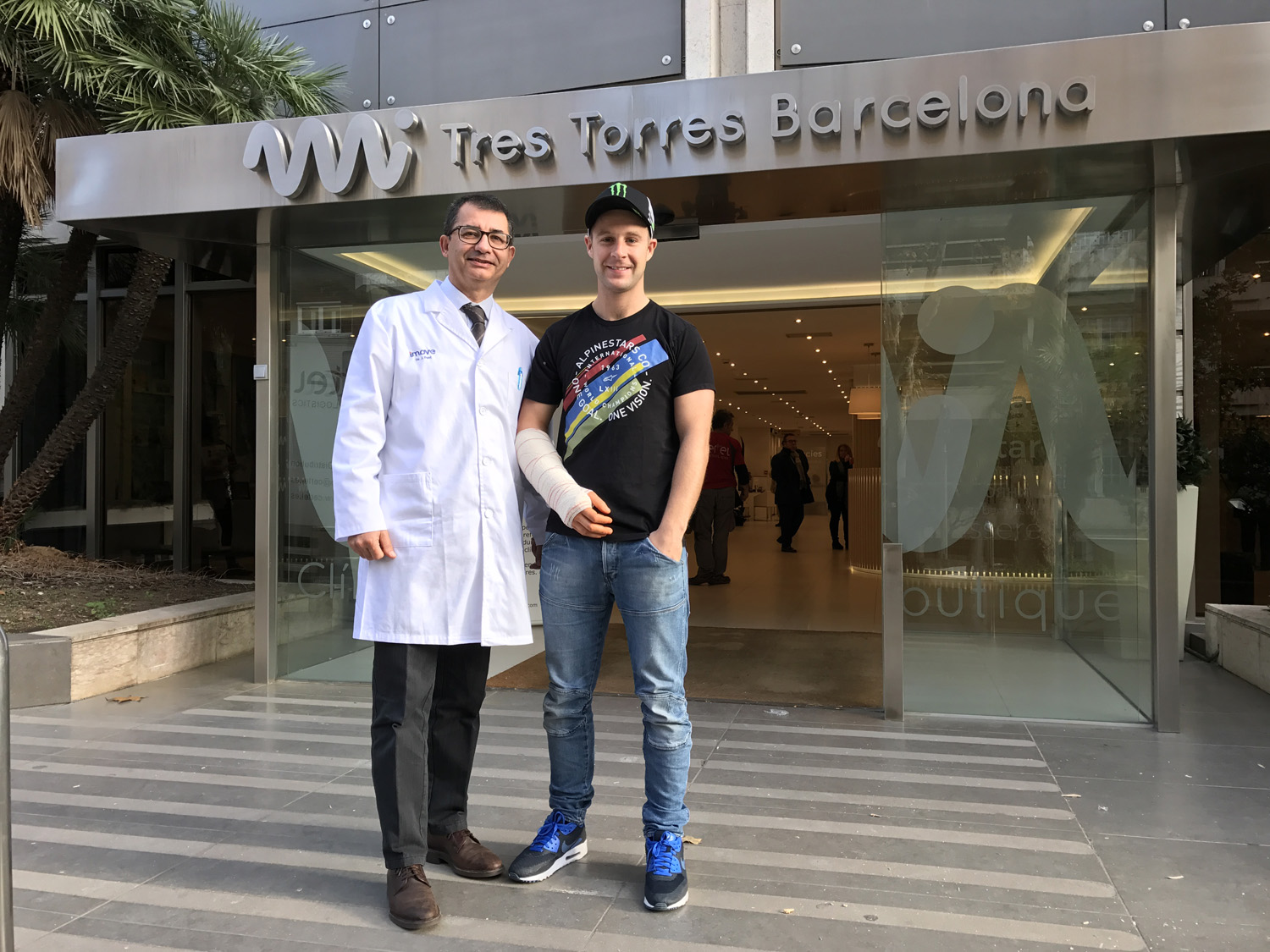 Jonathan Rea successfully underwent arm surgery yesterday evening (Tuesday) to relieve compartment syndrome, a condition which he has suffered with for most of his racing career. 
Doctor Jordi Font performed the surgery in Barcelona's Tres Torres Hospital, a procedure that many elite motorcyclists have to eradicate the problem, more commonly known as arm-pump. Arm-pump or compartment syndrome is a condition that is caused by increased pressure in the body's muscles. The pressure creates a decrease in blood flow to the affected area which leads to a deprivation of oxygen to the muscles. 
Today Jonathan will return home to the Isle of Man to continue his rehab procedure, before travelling to Australia to begin his pre-season training program ahead of the 2017 WorldSBK Championship.
Jonathan commented, "I'm very happy with the surgery as I have been struggling with this condition for a long time. I found myself not only suffering physically, but mentally as it took a lot of focus away from me when I was racing. Some circuits on the calendar present a bigger problem than others, so I'm excited to be able to try and get on top of this problem and not have to think about it anymore. I am even more motivated to win a third WorldSBK Championship so this is an area where I can improve myself. I really want to thank my team manager Guim, and everyone at KRT for their support, and Dr Font and all his staff at Tres Torres for looking after me."
Dr. Jordi Font commented "We successfully operated on Mr. Rea. We truly found strong pressure in the forearm muscles compartments, both in the flexor and the tensor of his right arm, for sure he must have gone through some issues while riding his bike penalizing his performance. With the operation being successful Jonathan will start a rehabilitation program next week to be 100% for the coming season"