Second Place For Rea In Laguna Seca Race One.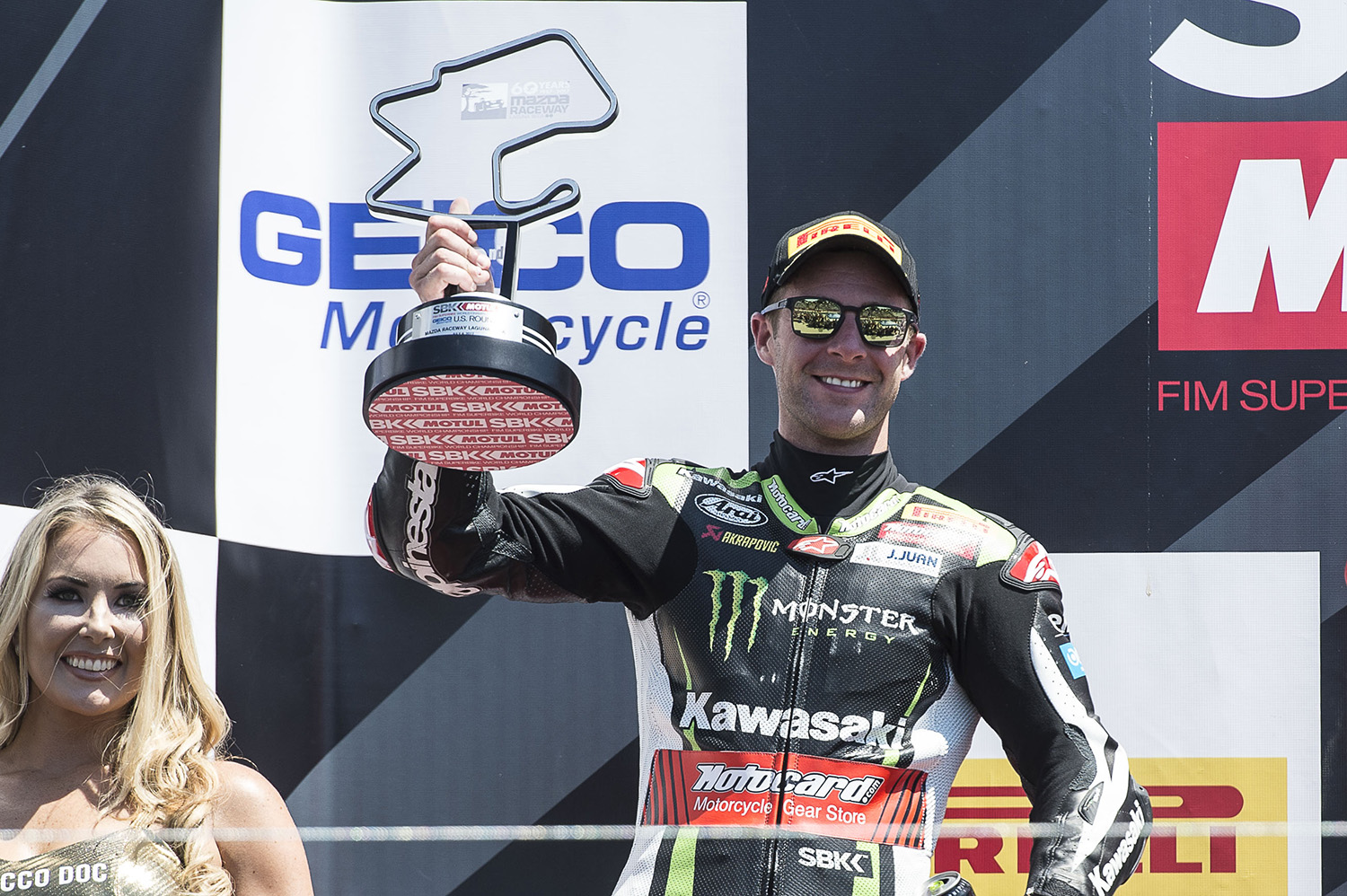 Jonathan Rea battled to second place under the hot Californian sun today, in race one of the WorldSBK weekend at Laguna Seca. This was Jonathan's 14th podium finish of the year earning him 20 points, which extended his championship advantage over his KRT team-mate Sykes to 54.  Sykes finished third in today's race with Chaz Davies (Ducati) taking victory.
The race was held in hot and sunny conditions, which took the track temperature to 58°C at the start of the race and ensured it was a particularly intense day of work for all the riders.
With seven laps remaining Rea was confident he would be able to challenge for the win but he found he was not able to make up ground to Davies in one key area, and he finished a narrow 1.202 seconds from victory.
Race two of the weekend will take place tomorrow at 14:00 local time.
Jonathan Rea, stated: "I thought that was going to be my race but there was no substitute for Chaz here today. In the mid-part of the race I felt really good. Chaz would make a few tenths on one lap and then I could get right back on him, and I thought that this would be my race. But in the last seven laps I really struggled with corner entry and the only place I lost out was from the last corner to T1. Chaz was taking two to three tenths out of me in the last seven laps in that area and that was too much to make up again. I felt I was holding my own everywhere except that last section. We increased the championship lead again but I always vow that I never start to think about the championship situation until the summer break."