Second For Rea and KRT At Suzuka 8Hr Race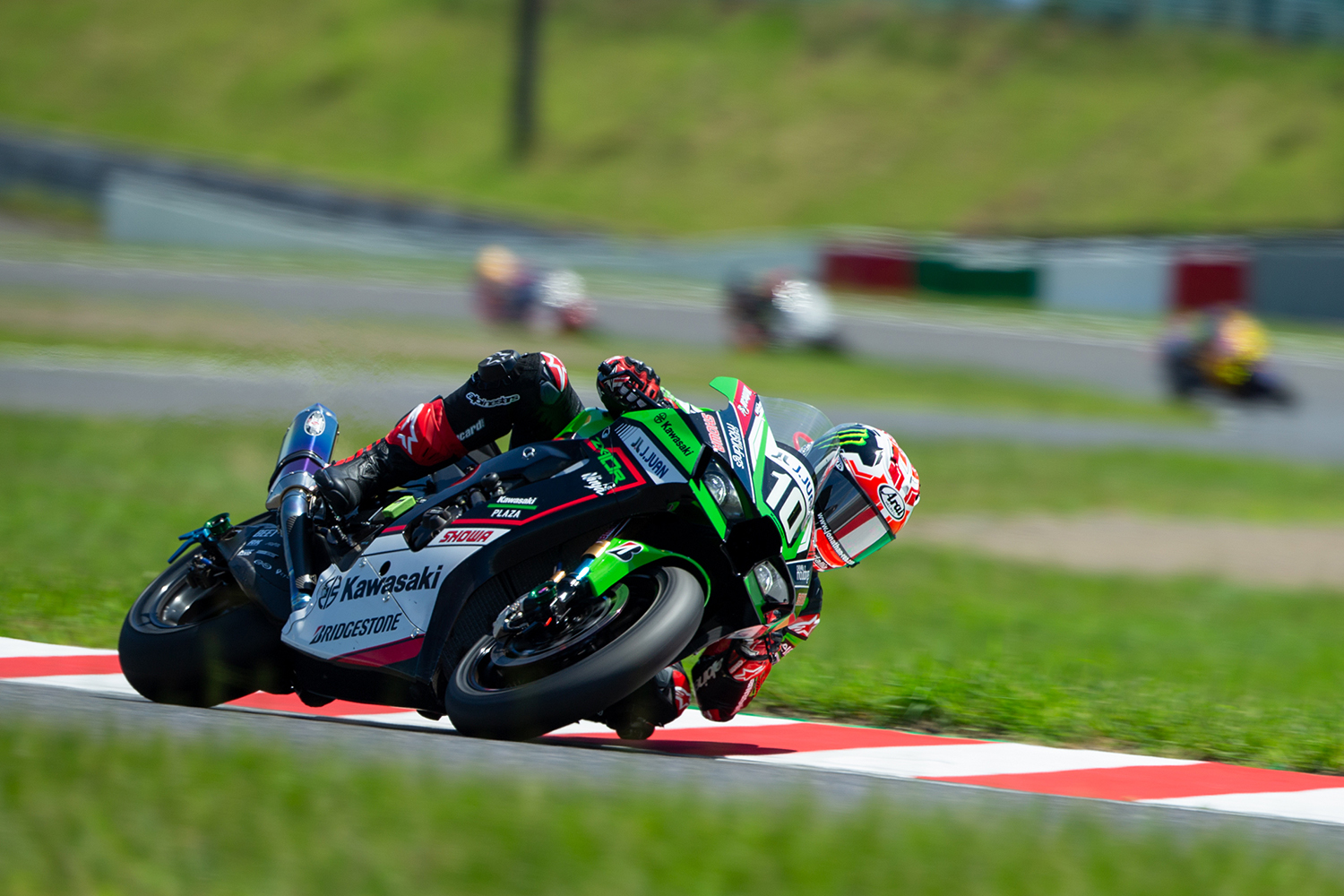 The dream of a second consecutive win at the prestigious Suzuka 8 Hours race did not work out for Jonathan Rea and Kawasaki Racing Team today as they finished second behind the #33 HRC Honda team.
Rea, alongside regular WorldSBK team-mate Alex Lowes and former 8Hr winning team-mate, and British Superbike rider Lean Haslam, completed 213 laps of the 5.821km Suzuka circuit on the #10 Kawasaki, finishing one lap behind the winners, to secure the podium finish.
The official Kawasaki Racing Team entry for the 43rd 8Hr race started from P2 on the grid. After a difficult first qualifying on Friday, when rain affected the sessions, Saturday's final qualifying was also unexpectedly changed to a 40 minute session instead of the planned "Top Ten Trial" format for the fastest 10 teams from Friday's session. Rea shared the qualifying duties on Saturday with Alex Lowes and finished a mere 0.215s from pole position.  
The KRT team had been setting a strong pace in the race but an unfortunately timed appearance by one of the pace cars split them from the leading team. Later, a small crash from Rea, while trying to pass two slower riders in his effort to trim the leaders' margin, lost some more seconds that proved to be impossible to make up again before race end.
Jonathan rode three sessions on track with the final on-track stint put in by Haslam, but with an entire lap to make up in the closing stages of the race it was an impossible task for any rider.
Rea and the KRT squad will now return home for a short break before returning to action for a mid-season test at Circuit Barcelona-Catalunya, over two days, in a few weeks time.
 STATEMENTS:
Jonathan Rea: "It has been a really enjoyable week here in Suzuka with my team. All the team staff, plus my team-mates Leon and Alex, meant that the atmosphere has been incredible. We have worked really well together, everybody from back room staff, strategy people, caterers, nutritionists, doctors - every single person in the team worked so hard with a busy schedule to get here. It is not easy to have two goals in a single season - the WorldSBK championship and also the Suzuka 8 Hours. We had huge competition here, and did our best. I feel we just came up short but we can be proud, and really proud of my team-mates and everyone else for their hard work. It is a little bit bitter sweet coming second best but I think we can fly home knowing we gave it our best shot. There were a few mistakes in the race, a few issues, but that is Endurance racing and we can stand on that podium and be proud of our efforts. Thanks to Kawasaki and all of our sponsors for making this happen and no doubt we will be back again to try and go one better."