Single Day Of Testing For Rea In Aragon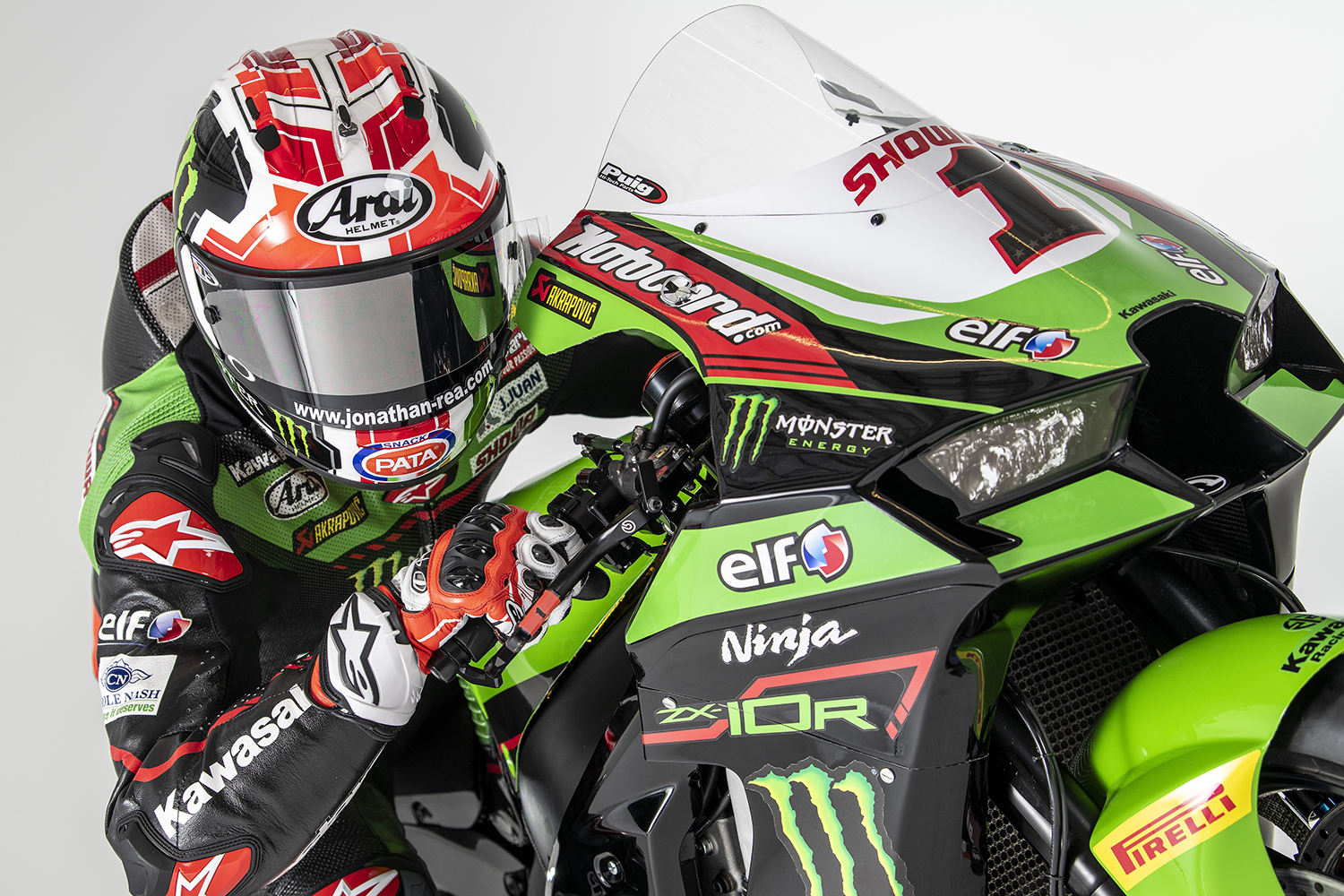 Jonathan Rea was only able to complete one day of testing with Kawasaki Racing Team and the 2021 Ninja ZX-10RR at Motorland Aragon yesterday, Wednesday, April 21, as rain interrupted the schedule again today. The team have already missed testing days in Jerez and Portimao this year due to bad weather.
KRT were sharing the track with their WorldSBK rivals Yamaha and the MotoGP test team's of Yamaha and KTM. Track temperatures were low in the morning and overnight rain had left some damp patches on Wednesday so none of the riders were able to go on track until after lunch. In the previous days the track had also been used by FIA F4 racing cars and the rubber laid down by them meant that, even once Jonathan was able to take to the track, conditions were less than ideal.  However, with rain forecast for Day 2 of the test, he and the team worked hard to cover all the testing goals they had.
KRT will undertake one final pre-season test at Motorland Aragon, between May 4 and 5 before the first round of the 2021 WorldSBK campaign takes place, again at the Aragon circuit, from 21-23 May.  That will be followed one week later by round two at Estoril in Portugal, making it a busy start to a season that has already been delayed by ongoing restrictions related to the global Covid pandemic.
Jonathan Rea said: "The test has been really positive. Even if the track was a little bit 'green,' because we had a lot of water on the surface and we had to wait until lunchtime to ride, we were able to confirm a lot of items we tested at Montmelo. The track is different but it also has some similarities, so that means the outcome is positive. These items were mostly chassis related, so it means we could really start to put the package together. I could feel my rhythm was getting better lap-by-lap. We rode a lot on our race set-up, understanding all our potential and starting to really get ready for race weekend in a few weeks. We saw that day two would be wet so we decided to do one time attack at the end of the first day and we were able to be quite fast. We will now move on to more testing before the race. I feel really good with the bike and the team; everybody has been working really hard and I now am excited to get back home and then finish off my preparations."