Successful Home Test For KRT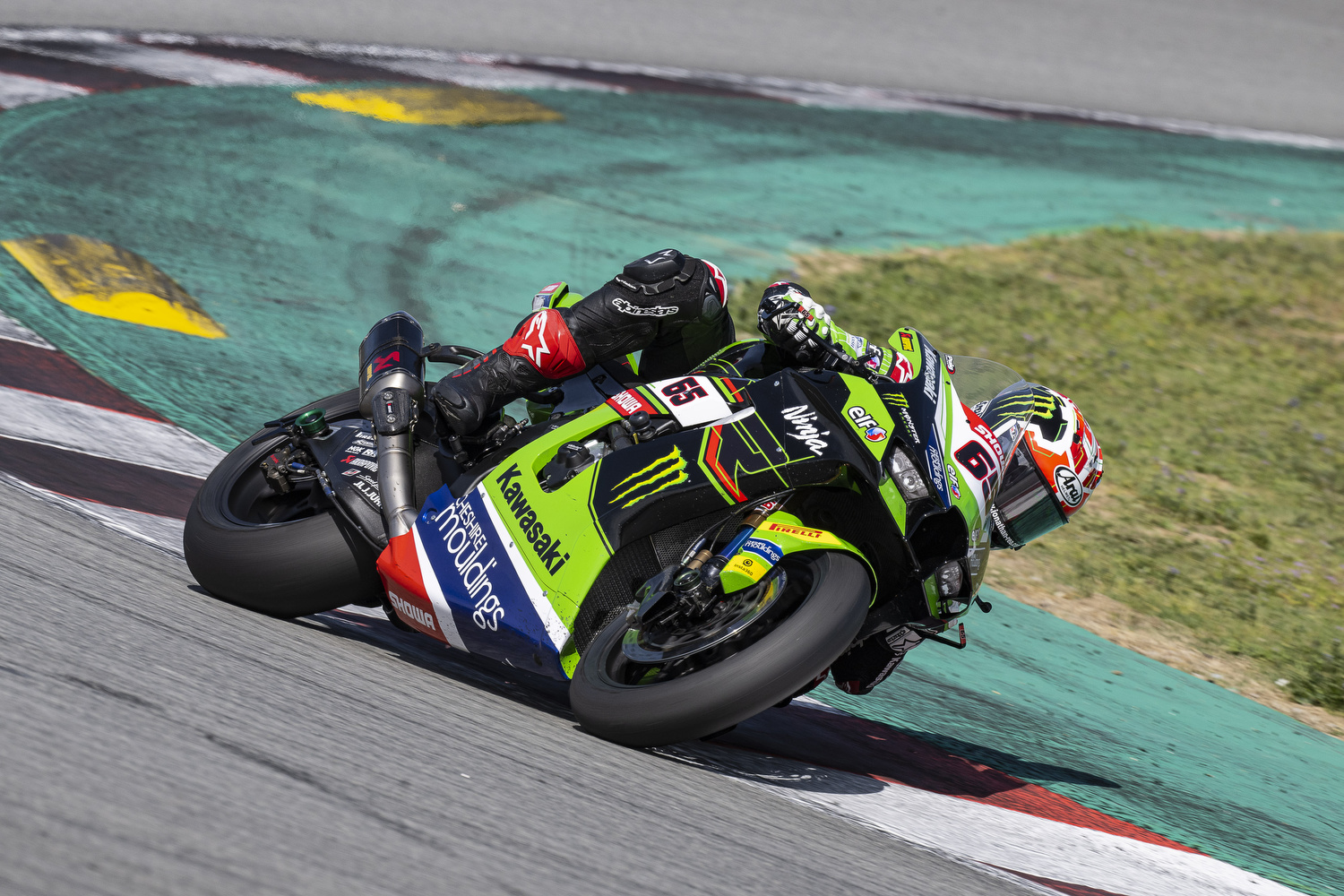 Jonathan Rea took to the track again for one day of private testing at the Circuit de Barcelona - Catalunya on Friday 31 March, finding set-up improvements on his Ninja ZX-10RR machine around a circuit located just a few hundred yards from KRT's European base.
The team had originally planned to do two days of testing at the 4.657km 'Montmelo' track but opted to ride on the second day only to try and best simulate the hot track conditions that would allow them to make the greatest progress in real world race conditions. This also gives the team the option of one more day of testing later in the season.
Even though the track temperature was little changed on the second and final day of testing at Montmelo the intense day of work provided Jonathan with confirmation of recent set-up developments to take forward to the next few rounds of the 2023 Superbike World Championship.
Rea got to try out the latest front and rear development tyres provided by WorldSBK single make supplier Pirelli, praising it's performance. Rea ended up third overall on the time-sheets, with a fastest lap time of 1m 40.659.
After the two recent private tests in Iberia the WorldSBK championship restarts at Assen in the Netherlands, between 21-23 April. The two opening rounds have already been completed, in Australia and Indonesia.
Jonathan Rea, stated: "We are trying some new things and the team is working really hard. We decided to sacrifice yesterday in favour of the final day as we expected the track conditions would be a bit warmer. That was what we were looking for. In reality we got similar track conditions to the first day and some more wind. There was a big headwind going into T1 along the front straight. But we were able to consistently set-up the bike and do the work that we needed to do. Our plan was to continue working with our new set-up change that we used in Motorland at the previous test. We have taken some weight out of the front end, in the heavy braking areas, to save the front tyre for the end of the races. I think we have had some positive results. Barcelona is a very critical track for tyre consumption. We never did a full race simulation but I felt my pace was OK to fight, to be there. We found some positives here because what we found in Aragon is also working at Barcelona. It is quite a different set-up to what we normally run. The bike feels easier to ride as well. Electronically, we squeezed in another item at the end that our test rider Florian Marino had been working on today. All-in-all, a decent day of riding. I tried the latest Pirelli front and rear tyre solutions and both had positive results. I think they are tyre options we will see in the coming races, especially in the summer. For me, they were better than the base tyre, which is always good. It shows Pirelli are working hard and listening to the feedback of all the riders."